What are the most important things that you look for in luggage? For me it's looks, space, and maneuverability. I recently began researching luggage brands in search of a carry on that offers all of these must haves for me, and I found it in the Titan Prior Spinner S. Below I share some pictures and talk about why it's my current favorite!
---
First of all, I love the sleek lines and the textured exterior, which really add some extra character. I believe the texture will also help hide scratches more, but I haven't tested that theory yet. 🙂 I chose the color "Deep Petrol" which is a beautiful teal-green, but it also comes in silver, red, and black.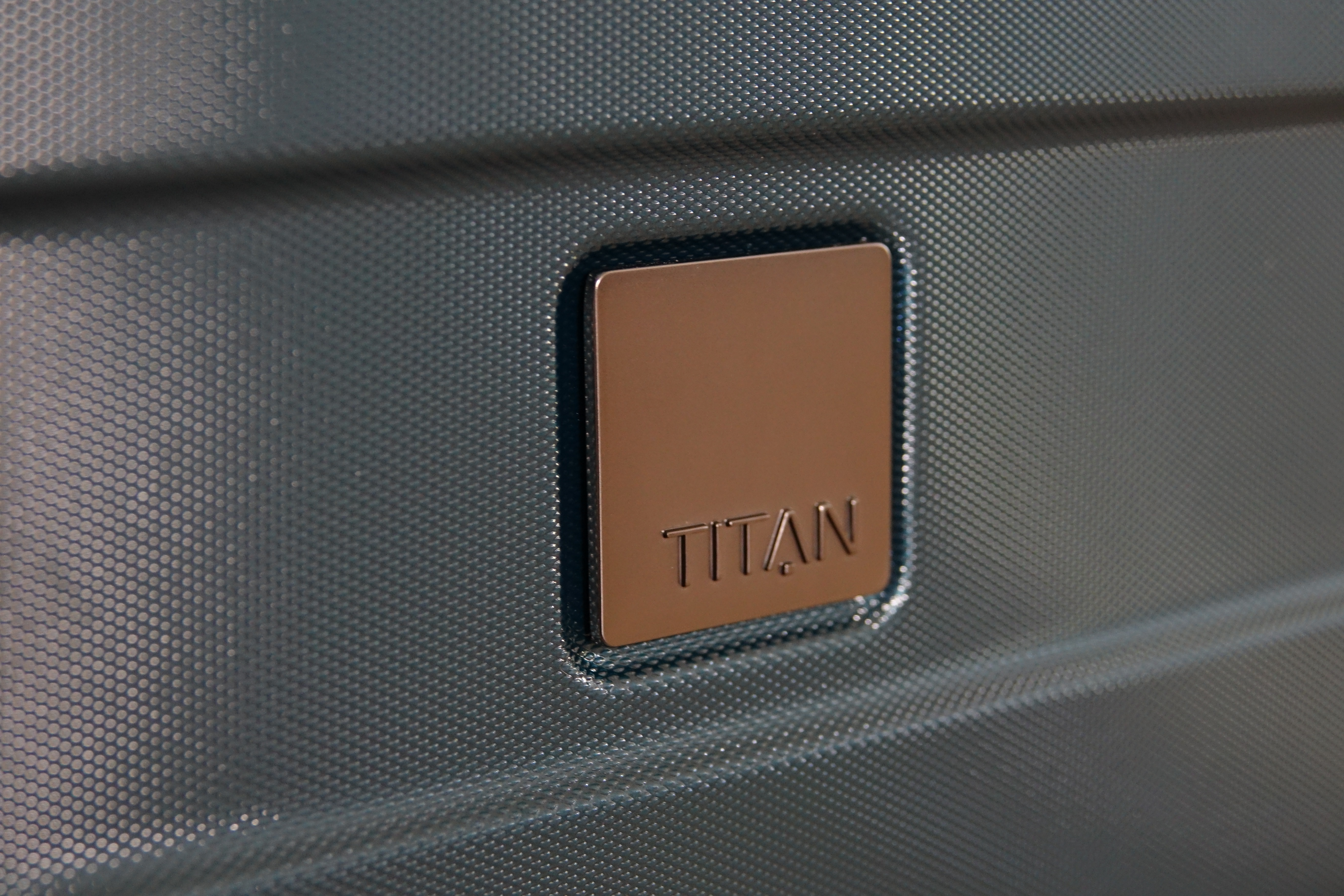 The Prior S looks and feels like great quality; you can tell that it's designed well and the brand focuses on attention to detail.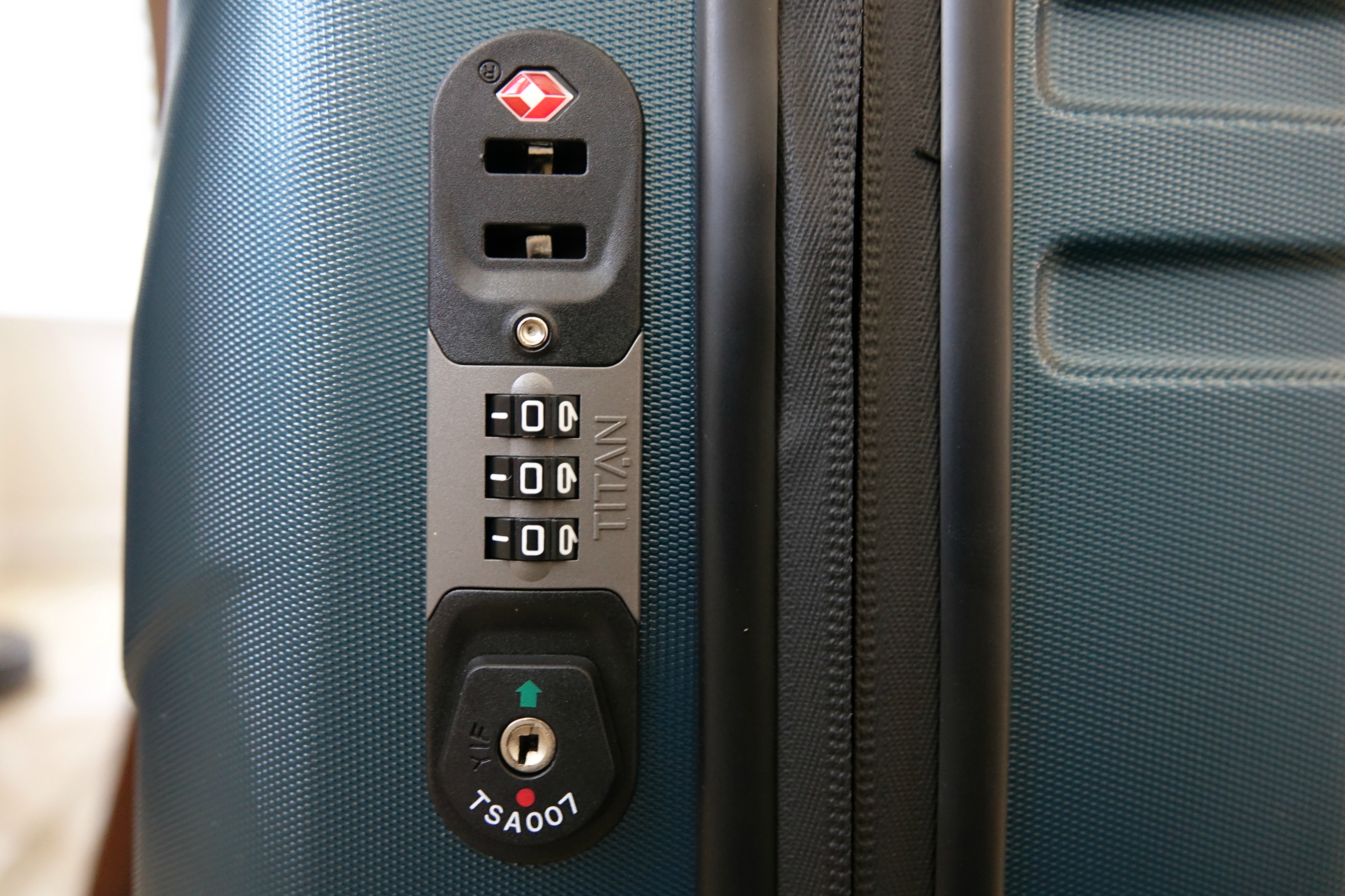 I also like that it has an easy to use combination for added security; it's definitely more convenient than a lock and key.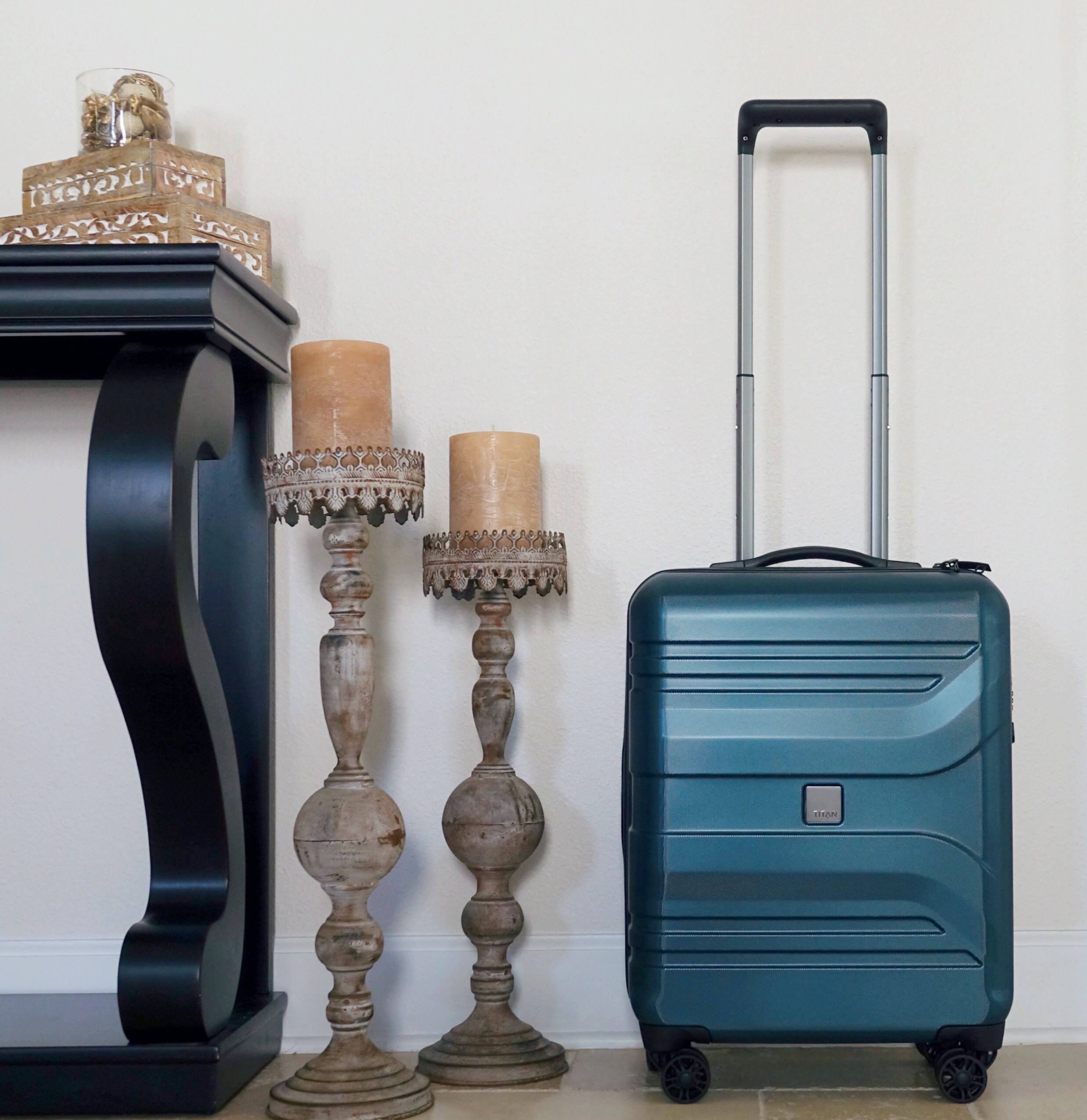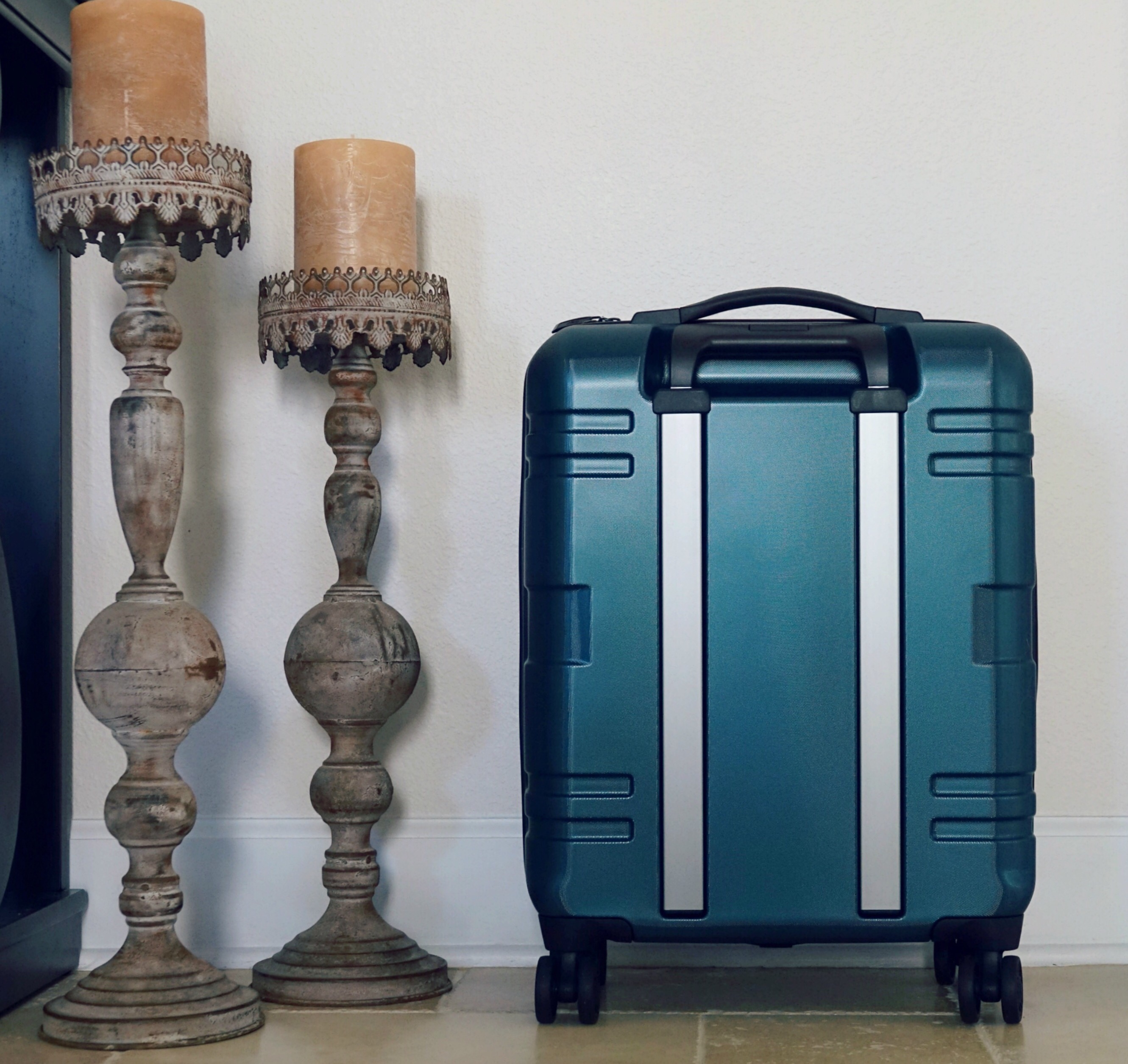 The Prior Spinner S also has an arm that extends farther up than most I've seen, which makes it really easy to pull. It's also super easy to wheel, and my favorite part of all is that there's no noise! I've had a few in the past that were so loud on concrete that I felt like I was lugging around a loud shopping cart! That's no concern at all with this one.
So now let's talk about space, because this is a big factor when choosing a carry on, and if you're like me it's even more important because I try to travel with only my carry on whenever possible!
I was wondering how much space this bag would offer compared to my previous carry on because the dimensions were different (this one is 15.5 x 21.5 x 8 Inches), but I am really happy with the space and with the zippered closures, which help to keep my items more organized.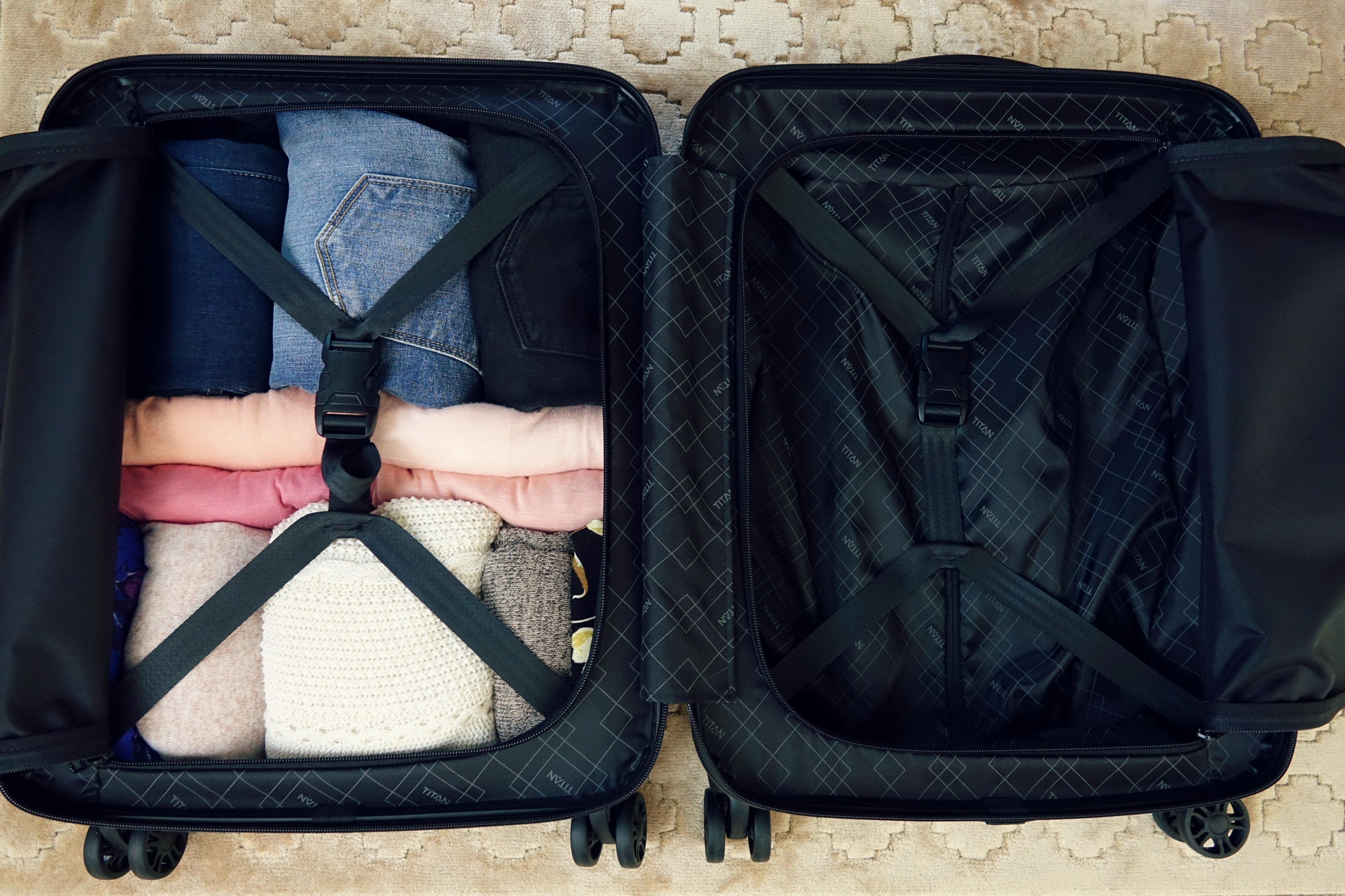 In the above picture you can see that I have 3 pairs of jeans, 5 sweaters, and 4 t-shirts, and I could easily fit more if I folded them tighter – Plus the whole right side is still empty! So the Prior Spinner S can easily be used for long or short trips.
I also love the extra zippered pocket; it's perfect for holding toiletries or other items that you want to keep separate from your clothing.
---
so why did i choose the titan prior spinner s?
Enough space for short or long trips.

Lightweight carry on size.

Super easy to wheel, with no noise.

Textured exterior with a sleek design.

Zippered compartments to separate your items.

5-year warranty.
Overall, I would recommend the Titan Prior S Spinner Carry On if you're looking for a sleek, lightweight, easy to maneuver option.
Thanks for reading and I hope you find this review helpful..Happy Travels!
This product was received in exchange for my review. Although this post is sponsored, all opinions are my own.