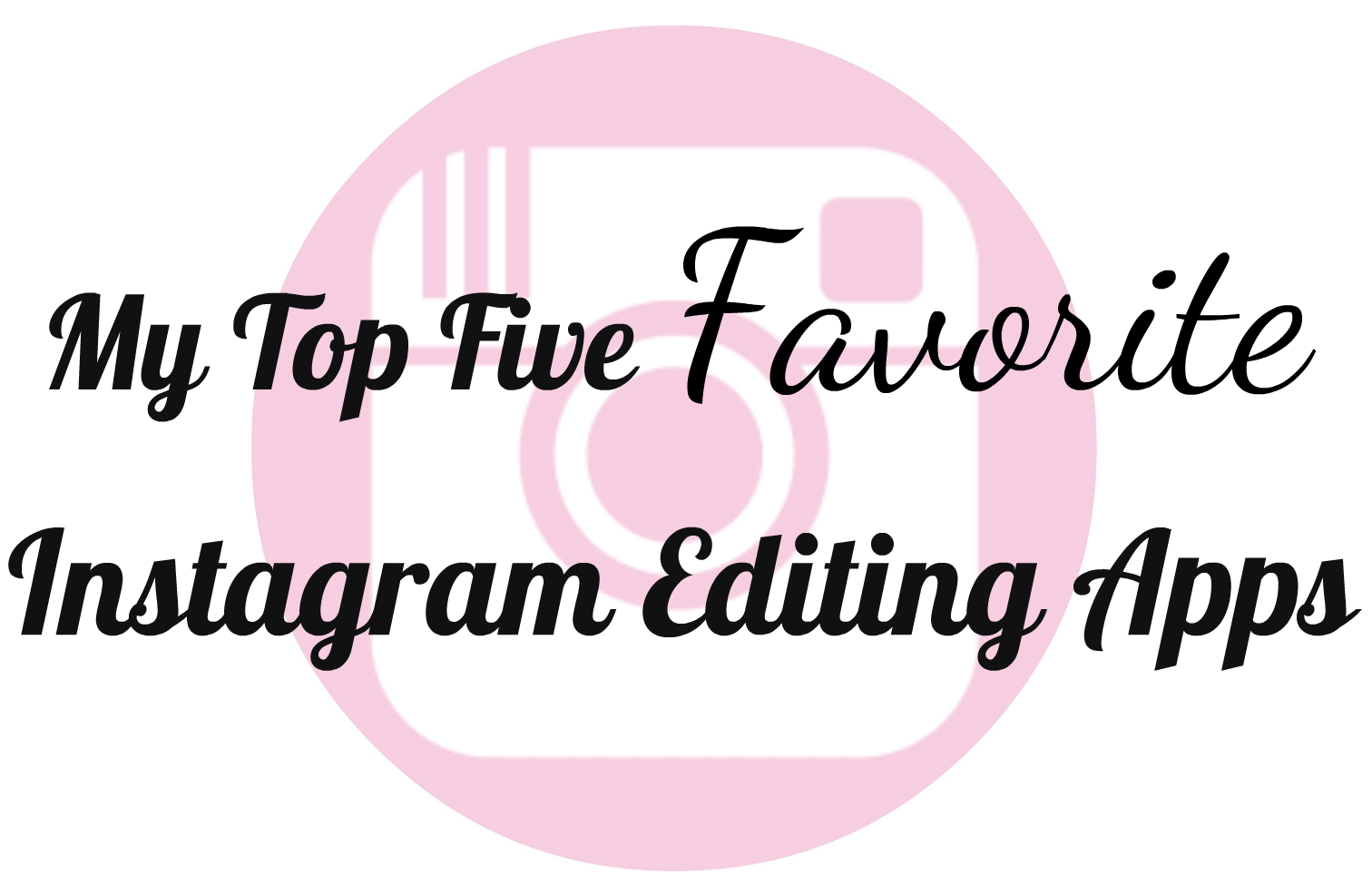 ---
Small confession: I'm kind of obsessed with Instagram! It's so fascinating that I can login and instantly see the world through the eyes of people thousands of miles away. I also love the amazing community I've become a part of and how fun it is to express myself through photography. It really is the neatest thing to me!
Anyways..If you've been on my Instagram feed you will probably notice that I incorporate a mixture of lifestyle and nature photography and try to keep a certain aesthetic overall. Through trial and error I've found a few go-to apps that I love for editing the photos that I post. Below is a list of 5 apps that I use the most.
VSCO (Free with in app purchase options)
Filters are a huge part of the editing process for Instagram photos, and this is the best filter app available in my opinion. It is also the most popular, and many of the "top" Instagrammers use this as their go-to for quickly making photos more pleasing to the eye. This is the app that I use for filters 99% of the time.
Lightroom (Free with in app purchase options)
This is the app version of the Lightroom computer program, which has lots of editing options for professional photographers. The app doesn't have as many options as the computer program, but there is an upgrade you can purchase for more editing abilities. I don't have the upgrade and I don't use the filters, but this app is really great for changing colors and tones. I use this if I need to crop, change brightness, contrast, tone, etc. Basically anything other than filters.
Snapseed (Free)
This app has many of the same editing features as Lightroom (change color, brightness, etc.) but it also has a few fun filters that I like to try out sometimes, like the "glamour glow" filter that gives a soft look to photos.
Darkroom (Free with in app purchase options)
Just like the other apps, Darkroom has most of the same options, but I like that you can also change different colors and tones individually with this app. For instance, if a photo looks too green you can easily take out some (or even all) of the green hue. This is great if you like to maintain a certain color theme on your feed.
Rookie Cam (Free with in app purchase options)
Before I downloaded VSCO I mostly used the filters on Rookie Cam. They have a pretty large range of styles, so it's worth downloading to see if some fit your aesthetic. They have one feature (skin smoothing) that I like to use for editing sharpness sometimes. Basically it makes the image look more smooth and blurred in certain areas. I use it for different types of nature and product photos rather than photos of people like the name incenuates. 🙂
I'm sure there are other apps that may be just as good or better, and every now and then I try a few out, but for now these are what work best for me. Give them a try and let me know what you think!
Until next time!