---
Are you looking for a simple holiday recipe that everyone will love?  That's exactly what I was in need of last week when planning my Christmas party, so I decided to throw a few things together and see what happens.  Luckily it was a success, and this easy sweet treat will definitely be one of my go-tos for future holiday parties!  Everyone loved it and they had no idea how easy it was to make. 🙂
Below I share the recipe and what you will need. This recipe can be altered to include any of your favorite sweets, and you can easily alter the ingredients for any holiday as well.
---
What you will need –
For 1 "batch" (the quantity on my plate in the photos) I used the following –
4 white chocolate baking bars

18 mint flavored oreos

1/2 cup Andes baking chips

1 cup miniature holiday M&Ms

1/2 cup pretzel sticks

Sprinkles

Baking sheet

Wax paper
---
How To Make it –
First, place the wax paper on your baking sheet. Break up the oreos and spread them out on the wax paper, then add the M&Ms, mint chips, and pretzel sticks (broken up in pieces). Mix the ingredients up a bit on the paper and form a layer that is fairly packed together but still has some space, keeping in mind that you will need the white chocolate to cover this mixture completely. Once the ingredients are spread out, you're ready for the final ingredient – the chocolate. (See, I told you it was simple!)
Now before you melt the chocolate and throw it on, there is a bit of a trick to melting chocolate to the right consistency. The key is to break up the chocolate properly and heat it in increments of 30 seconds.
The chocolate bars can be broken up into rectangle pieces (you will see when you open the packaging) and it is important to break each one up into it's individial rectangular piece. I found that it was best to melt 2 bars at a time in 30 second increments. You can experiment with this, but these were my steps –
Break up 2 bars into their individual rectangle pieces and place in a microvave safe bowl.

Microwave in 30 second increments, stirring in between. You want the consistency to be runny enough to easily cover your candy mixture.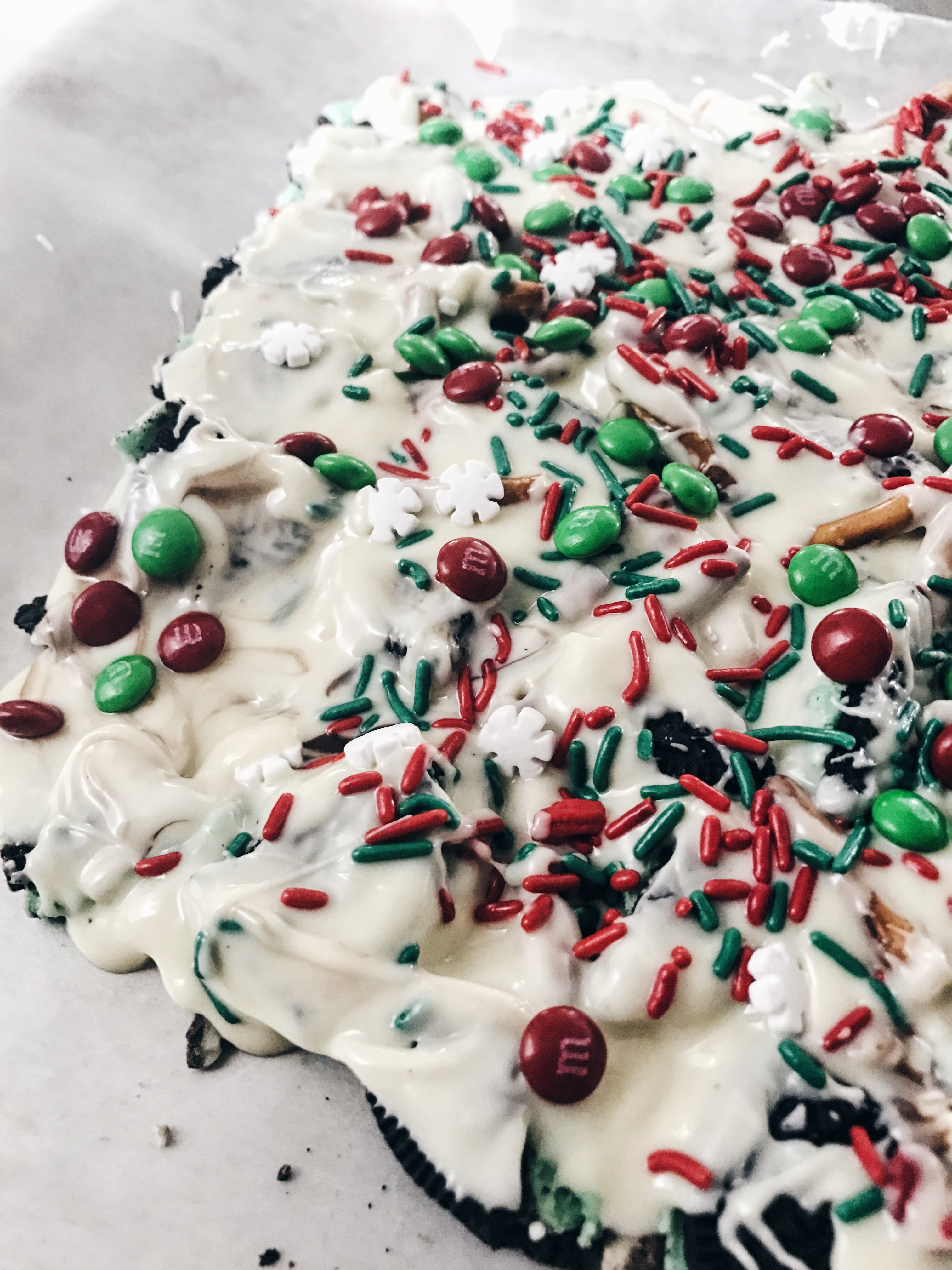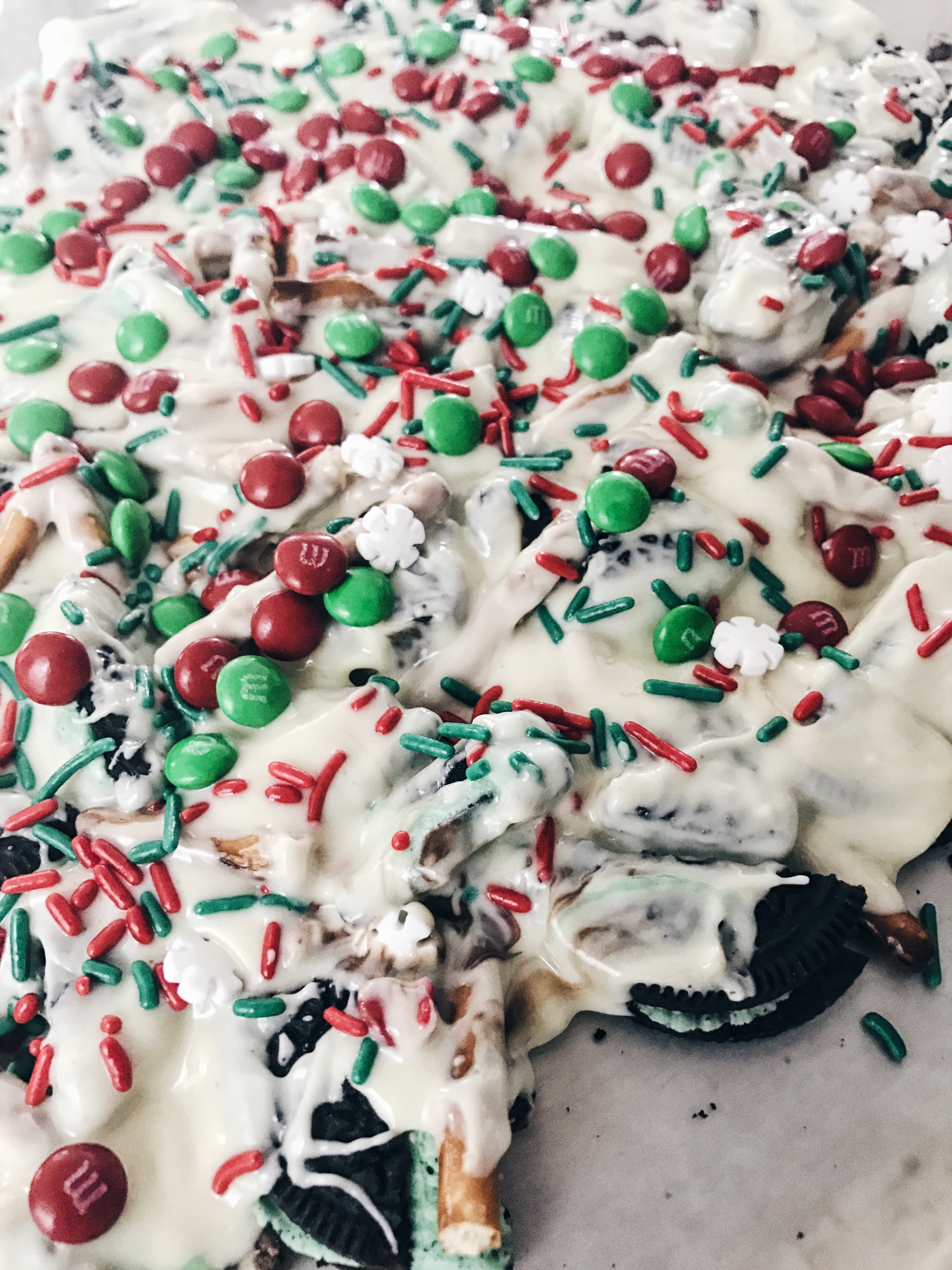 Once you have melted your chocolate, use a large spoon to evenly pour it over your mixture, then add some sprinkles and more M&Ms on top. Place the mixture in the fridge for approx. 30 minutes, or in the freezer for 15-20 minutes if you're crunched for time.
The last step is the "cracking" – simply break up the pieces by hand and place on your serving plate or bowl.
That's all there is to it – Quick, easy, and sure to be a favorite at your next Christmas party! Hope you will give this a try and let me know how it comes out! 🙂
Until next time!