Hey guys! Quick question to all the cat owners out there – What's your least favorite part about owning a cat? Of course the only answer to this question is cleaning the litter!  In fact, I know some people that say the only reason they don't have a cat is because they don't want to clean up litter. 🙂 Trust me, I definitely feel you there! But luckily times have changed, and today I'm talking about a company that has literally reinvented the litter box! The company is LUUUP, and their litter box system is really ingenious.
I recently received my system and was excited for the change in our litter routine. Read below to find out my thoughts and check it out for yourself! 
---
 So what is the LUUUP system?
Basically, it's a traditional litter box – with a twist. While most litter boxes require you to scoop your cat's waste, there is no scooping required with the LUUUP. All you do is lift, sift, and toss! Below are the steps taken from the LUUUP website for reference: 
step 1: LIFT & SIFT
To clean out the litter box, all you need to do is lift and gently sift the top tray to separate the waste from the clean litter.
step 2: TOSS
Discard your cat's waste in the garbage. 
step 3: ROTATE
Rotate the tray 180 degrees. You know the bottom tray is turned the right way when it matches the same orientation as the top tray in the stack. (Super clever!)
step 4: RE-STACK THE TRAYS
Place the empty tray on the bottom of the stack. 
---
Now that you know how simple it is, here are a few things that I like about it –
My Luna loves it. 🙂   

Easy to clean if you make sure to line up trays properly

Sleek design

Big enough for large cats

No scooping needed

Top cover helps to keep litter inside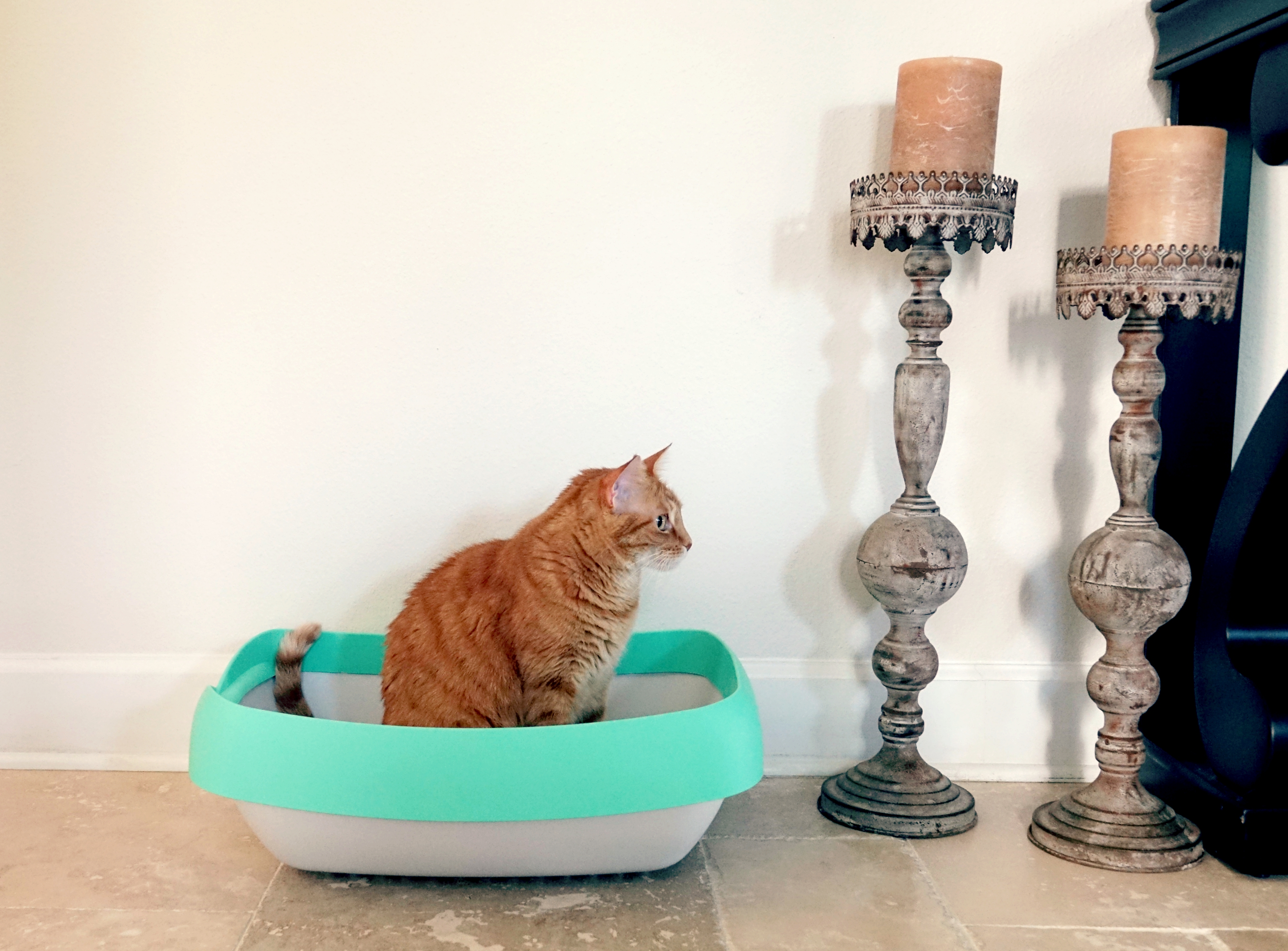 When my Luna is happy, I'm happy. 🙂
                  What the system includes – Three trays and one top cover (Great for keeping litter in).
                  Clever alternating lid design that ensures litter doesn't slip through the bottom slits.
While using this system, the only potential con that I have noticed is that if you don't use a good clumping litter, you may have some "sticking" just like you do in traditional litter boxes. This is easily solved by using a good clumping or crystal litter, though.
LUUUP recommends these brands:
Arm & Hammer Slide Litter

World's Best Clumping Litter

Mimi's Crystal Litter
Overall, I'm happy with this litter system and have been loving the fact that I don't have to scoop litter and keep a scooper around (because how gross are those things?!). I would say that if you are looking for a better alternative to the traditional litter box, this system is worth a try. Let me know what you think if you decide to make the switch!
---
This product was received in exchange for my review. Although this post is sponsored, all opinions are my own.