Hey everyone, I'm super excited about today's post because it includes a giveaway! 😉 (More info below!)
I've been searching for a unique wooden watch for a while now; the style is so different from traditional metal watches, it's really a great way to mix up your outfits. As I was researching different brands I came across JORD and I was instantly in love! I really like the color combinations that they offer and their quality is just amazing. They have so many beautiful women's watches (and men's watches!), it was really tough to choose only one style and color, but after spending some time on their site and admiring all of the beautiful designs, I finally settled on the Cora in zebrawood and turquoise.
I recently received my new watch and I want to share a review and some pictures with you guys!

In addition to the gorgeous watch, it also comes with this cute carved storage box!
I love the unique look of the zebrawood, and how beautiful is this blue? It's the perfect combination!
One thing that sets JORD apart is that you have the option of having a custom size sent, which is a big plus for me since my wrist is much smaller than the average size. I usually have to remove links when I buy a watch, but thanks to the custom sizing my watch fits perfectly with no adjustment needed!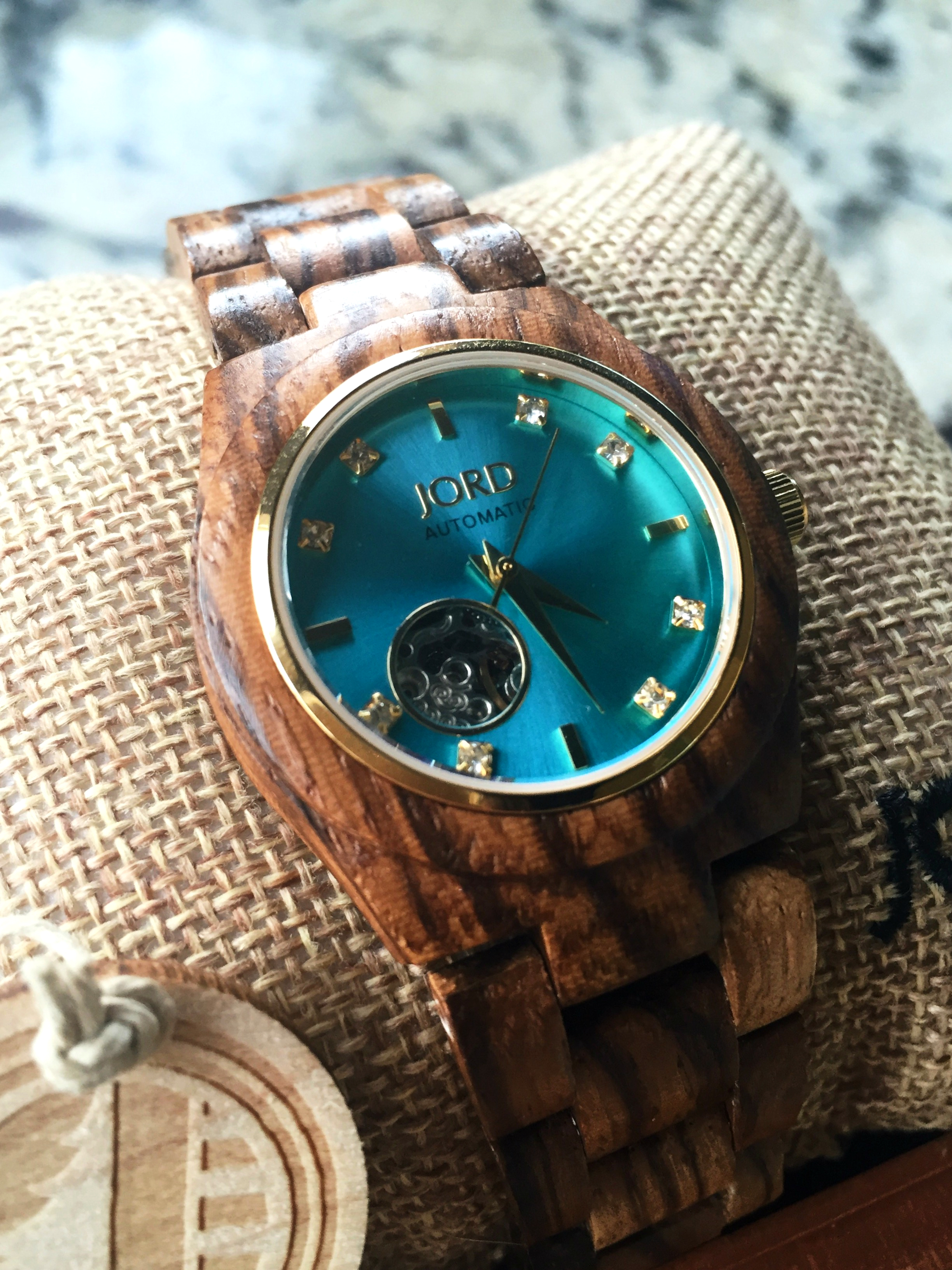 Love the skeleton window and the small rhinestones that dress up the design!
If you've been looking for a watch brand that offers high quality, unique styles, definitely check out JORD.
Also, don't forget – If you want to receive a $20 gift code and be entered to win a $75 gift code, be sure to sign up here before October 9th 2016 at 11:59 PM!
---
Until next time!
This post was sponsored by JORD Wood Watches.