The US has a lot of unique and fun places to enjoy, and many can be reasonably priced depending on the time of year that you plan your visit. Below I'm listing 10 US destinations that are affordable and have a lot to offer.

---
Measuring approximately 277 miles in length, a mile deep, and up to 18 miles in width, this natural wonder is a must visit. People from all over the world have traveled to see this unique and amazing UNESCO World Heritage site, and if you enjoy nature and the outdoors it's definitely worth the trip!
When to go
If you're looking to visit during a time that has the least crowds and nicest weather, head there between the end of August to early December. This is also the time when you'll usually find the best travel deals.
---

San Antonio offers a lot of character at an affordable price. One area that has gained popularity over recent years is their River Walk, or Paseo del Rio. It runs through the center of the city and connects major attractions like Brackenridge Park and the San Antonio Museum of Art. It is now San Antonio's most-visited tourist attraction and is lined with dozens of restaurants, shops, cafes, and hotels; you're sure to find something that fits your taste and your budget. Check out more things to do (along with ratings) here.

When to go
The best time to visit is typically from November to April, when the weather is nice (60s to 80s Fahrenheit) and the hotel rates are lower. The weekends are also a good option for finding deals, because business travelers cause the rates to raise during the week.
---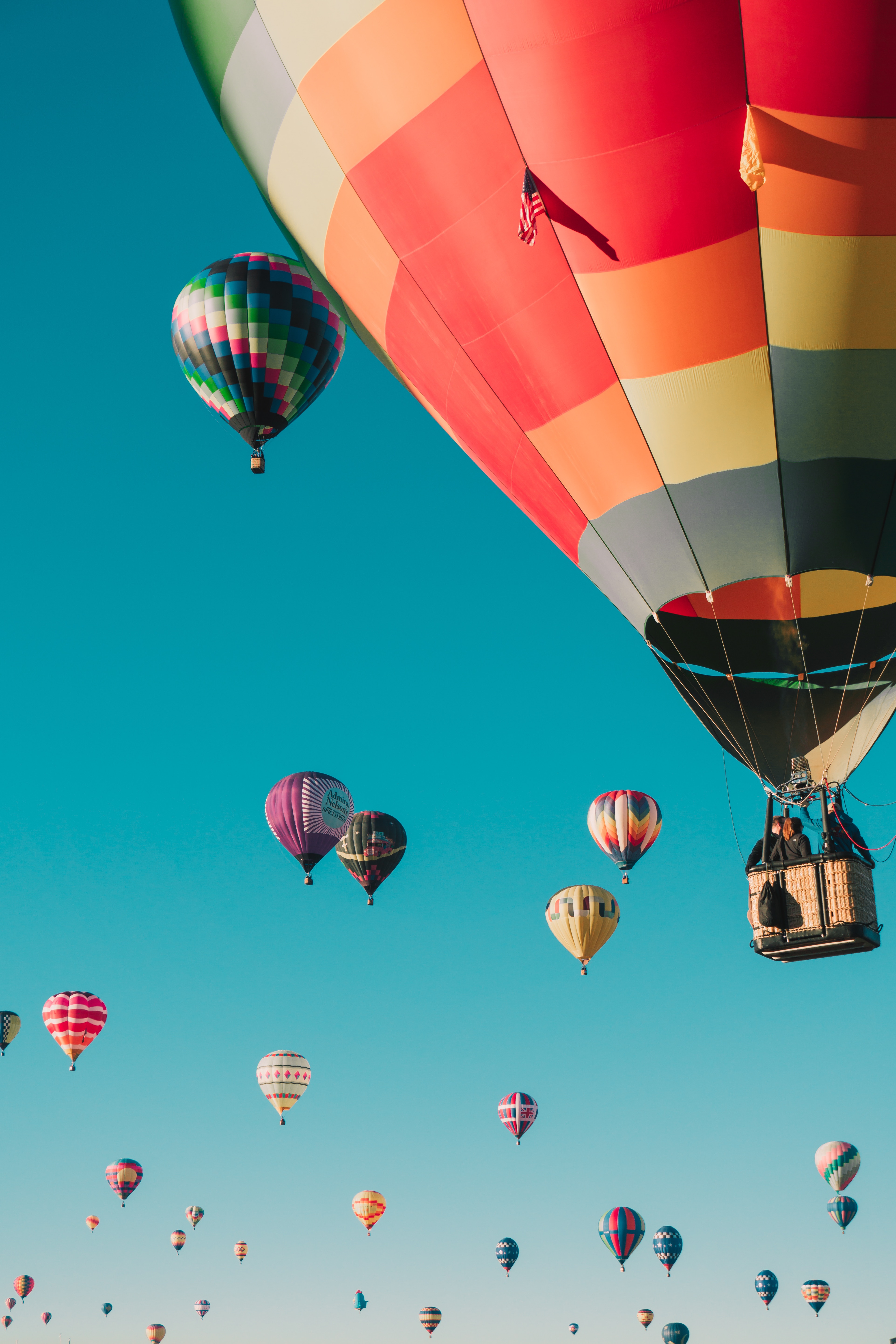 Albuquerque has a lot of unique characteristics with deep historic roots. Its quaint Old Town, which is the site where the original city was founded, offers cobblestone streets, adobe walls, and other historic features that give you a sense of the Spanish and Native American cultures that first populated the city. The outskirts of Albuquerque also have their own character, with large homes and beautiful vineyards in the North Valley and Corrales. Be sure to check out the city with a fun balloon ride, something the city is known for worldwide.

When to go
Late August to Early December is typically the cheapest time to visit, but the Albuquerque International Balloon Fiesta is held in October and with it comes large crowds. However, if you don't mind the crowds, the fiesta is definitely a unique event to see in person and the weather is perfect with an average in the mid 70s (Fahrenheit).
---

If you like US history, Williamsburg should definitely be on your list of US places to visit. Colonial Williamsburg ranks among the top places to visit in Virginia, and for history lovers it will likely feel like a trip to Disneyworld. It allows you to step back in time and understand more about US history and how people lived years ago. There are many self-guided and guided tours that are available all year long, including carriage rides, garden tours, and even ghost walks; it's a great destination for adults and children alike! For those planning a visit, here is a list of the top rated things to do. You're sure to find something fun!

When to go
Fall is really the best time to visit Williamsburg. You can see the changing of colors and enjoy very comfortable temperatures both day and night, with highs ranging in the 50s to 70s Fahrenheit. Summer is typically the busiest time, and the weather starts to warm up into the 80s.
---
When you think of an active, lively city, Las Vegas may be the first city that comes to mind. It is also one of the most affordable, and has a wide selection of hotels for any budget. Whether you like to pass the time with a few fun shows, or prefer to grab a drink under the painted skies at The Venetian Hotel, chances are you will never become bored while exploring this city. Here are some ideas for fun things to do while in Vegas.

When to go
Vegas is a city that has travel deals all year long, so you can visit anytime without breaking the bank. However, the temperatures are most enjoyable from March to April and from September to November when highs are in the 70s-80s Fahrenheit range.
---

Known worldwide as the home of Elvis Presley, Memphis is a top destination for music lovers and anyone interested in learning more about the King of Rock n' Roll. It's also a city filled with political American history, as it was here that Martin Luther King Jr. petitioned for the equal rights of black sanitation workers in 1968. Beyond a place to learn American history and explore classic music, Memphis is also home to many amazing and unique restaurants, making it an all-around perfect destination for good food, fun, and a history lesson. Here are some ideas for fun things to do.

When to go
Mid-summer can be scorching, so plan a visit in March, April, or May when temperatures range in the 60s to 80s Fahrenheit.
---

If you love laid back destinations with beautiful outdoor views, consider a trip to Gatlinburg. It has three entrances to Great Smoky Mountains National Park and offers amazing views all around the city. It is also home to many unique arts and crafts galleries and family friendly entertainment, like Ripley's Aquarium of the Smokies, which gives you the unique opportunity to get up close and personal with a wide variety of marine animals. Check out the Penguin Encounter, which lets you play with adorable and curious penguins. 🙂 If you're looking for more ideas, here is a list of the top-rated things to do in Gatlinburg.

When to go
September and October are typically the best months to visit due to the mild weather (in the 60s and 70s Fahrenheit) and the beautiful colors of the fall leaves, but keep in mind that October can get pretty crowded with other visitors coming to enjoy the fall colors as well. Other peak months are June, July, and August when temperatures warm up into the 80s.
---

Daytona is one of the liveliest (and cheapest) beach towns to visit in Florida. The Daytona Speedway draws large crowds during NASCAR events, and college students have traveled to Daytona for years in search of fun in the sun during Spring Break. However, even if you aren't a fan of octane or Spring Break crowds, Daytona still has many fun things to offer. Rent a condo and relax on a portion of their famous 20 mile beach, or visit one of the oldest lighthouses in the US at the Ponce de Leon Inlet Lighthouse & Museum. Whether you want to relax or party, Daytona is a great beach destination. Here are some more ideas for things to do in the area.

When to go
March through May is a great time to visit, with crowds dying down after local speedweeks, which are four weeks of events and races that take place before the Daytona 500 (in February). There will be some college students visiting during Spring Break in March and April, but the past few years have been less crowded, as many students are choosing options further south, like Miami. The weather is also great during these months, with average temperatures ranging in the 70s to high 80s Fahrenheit.
---

When you think of quirky and unique you may not think of Oklahoma City, but it actually has quite a few unique experiences and things to see. For example, it is home to the largest Dale Chilhuly glass collection in the world, and has a museum completely dedicated to the banjo. (How's that for quirky? :)) Like all of the other cities on this list, it is also affordable and perfect for seeing the US on a budget. Check out the Myriad Botanical Gardens, which is free to visit and includes 17 acres of indoor and outdoor gardens.
When to go
April, May, and October are typically considered the best times to visit in terms of crowds, but the annual highs are still fairly cool (think 50s Fahrenheit). If you are looking for weather in the 70s, head there during the summer months of June, July, and August. December can be fun with many holiday activities to enjoy throughout the city, but the weather can be quite chilly and dip into the 30s and 40s.
---

Branson's old-time charm has made it a popular family-friendly vacation spot over the years. The city offers lots of fun activities, like the Silver Dollar City amusement park, which was modeled after a mining town from the 1880s. It also has a Titanic museum and a beautiful 50,000 acre lake, which is ranked as the city's most popular spot for travelers. Definitely check it out if you head to Branson!
When to go
Summer is pretty crowded due to kids being off of school, but the weather makes it a great summer destination, with average temperatures in the 80-85 Fahrenheit range. Fall is also beautiful with the changing of the leaves and the temperatures in the 60s-70s.
---
Happy Travels!