When deciding on a Christmas vacation this year, we were torn between another Europe trip or something a little different. My husband wasn't too keen on another cold location, but I'll never grow tired of the coziness of Europe during the holidays. 🙂 After a bit of research we settled on Panama City, Panama; something warm, filled with nature activities, and unlike other locations we've visited for Christmas.
We stayed at the JW Marriott Panama, a beautiful 5-star hotel located in the heart of the city. The location was convenient and the amenities were perfect for a relaxing and enjoyable holiday stay. Click through for a review and pics of our stay!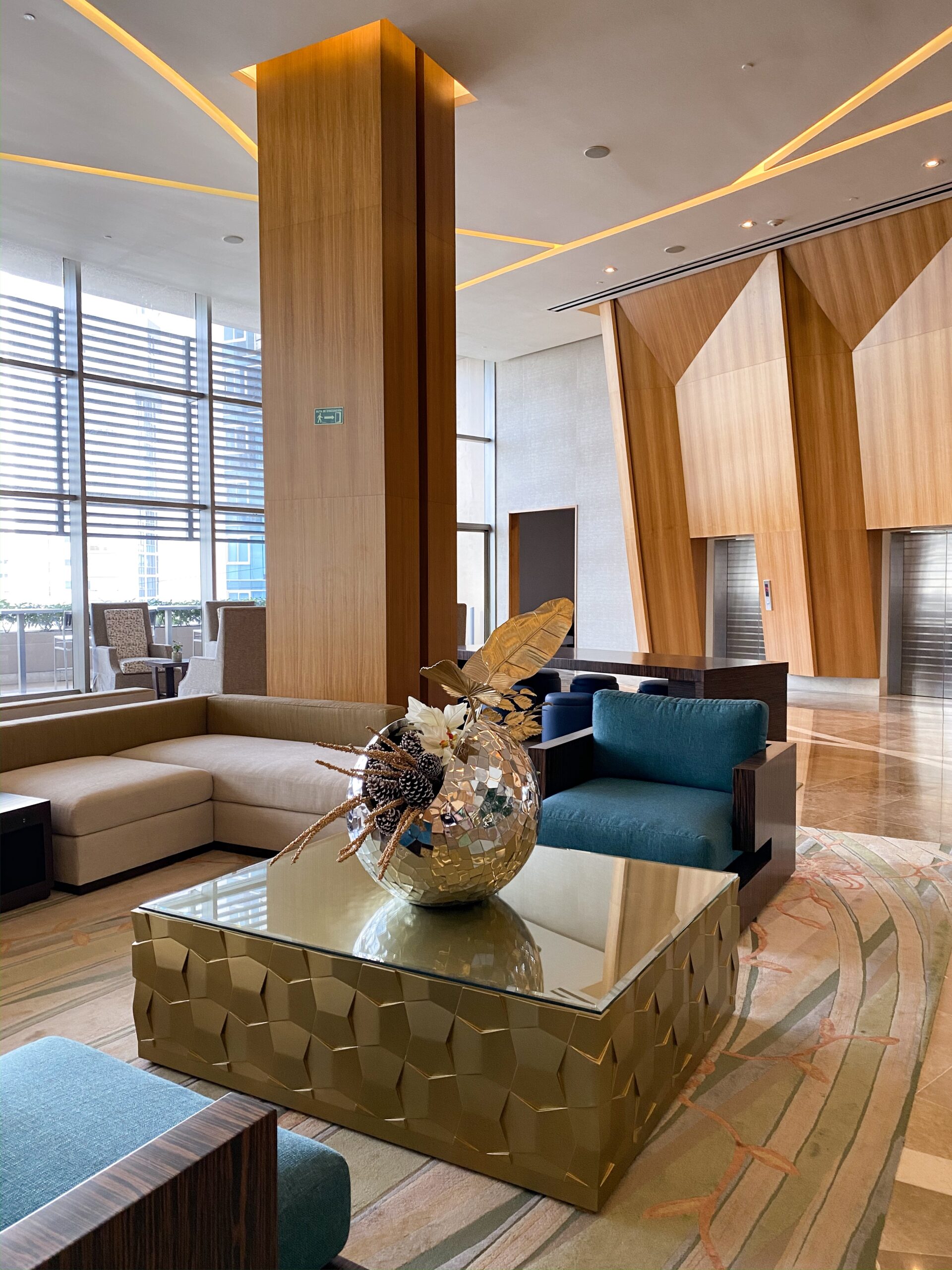 The main lobby was inviting and had different snacks and treats to enjoy depending on the day.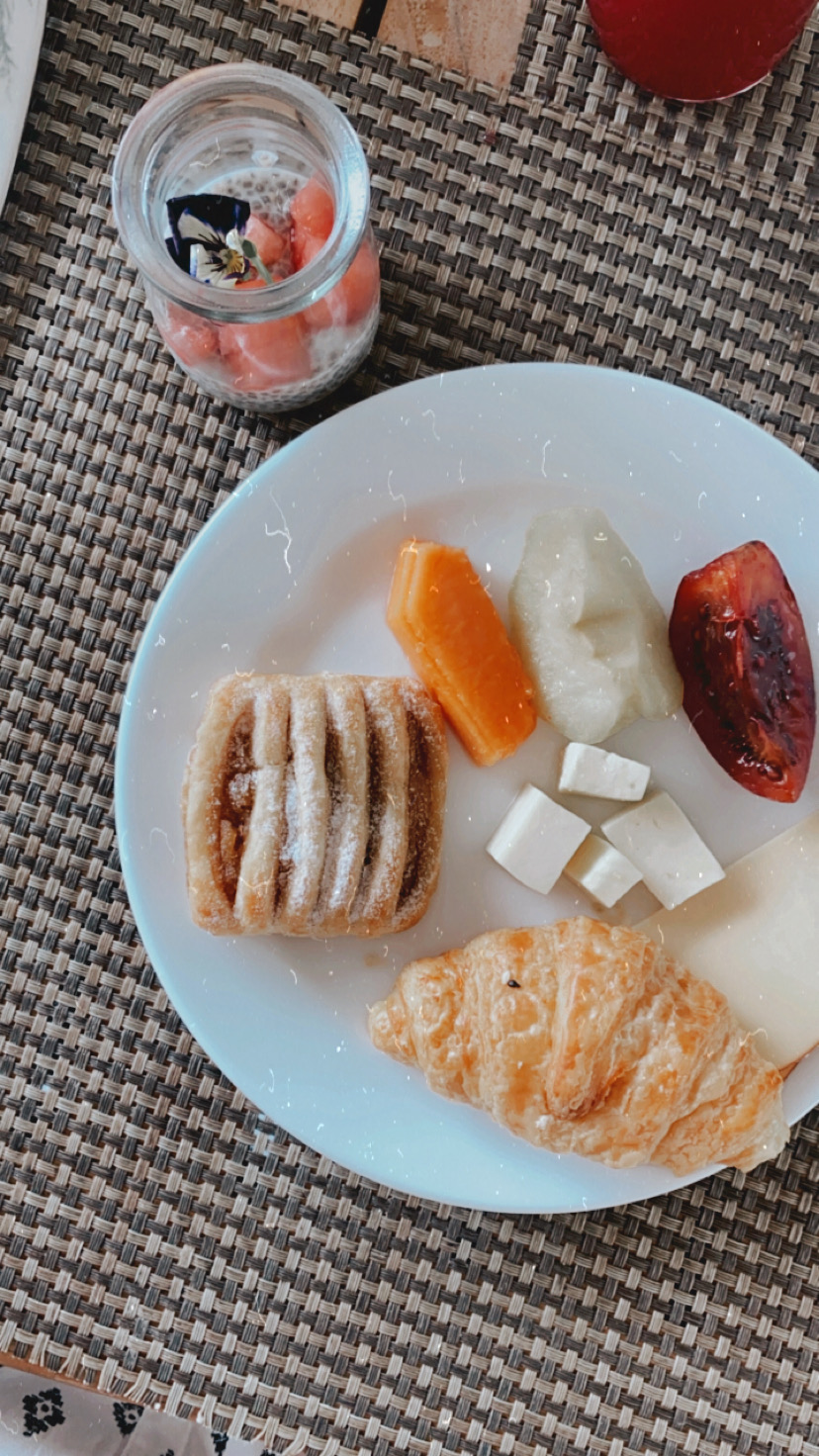 The buffet breakfast at the hotel's Trejas Restaurant is something I definitely recommend! They have so many fresh items; My favorite was the chia pudding – so delicious!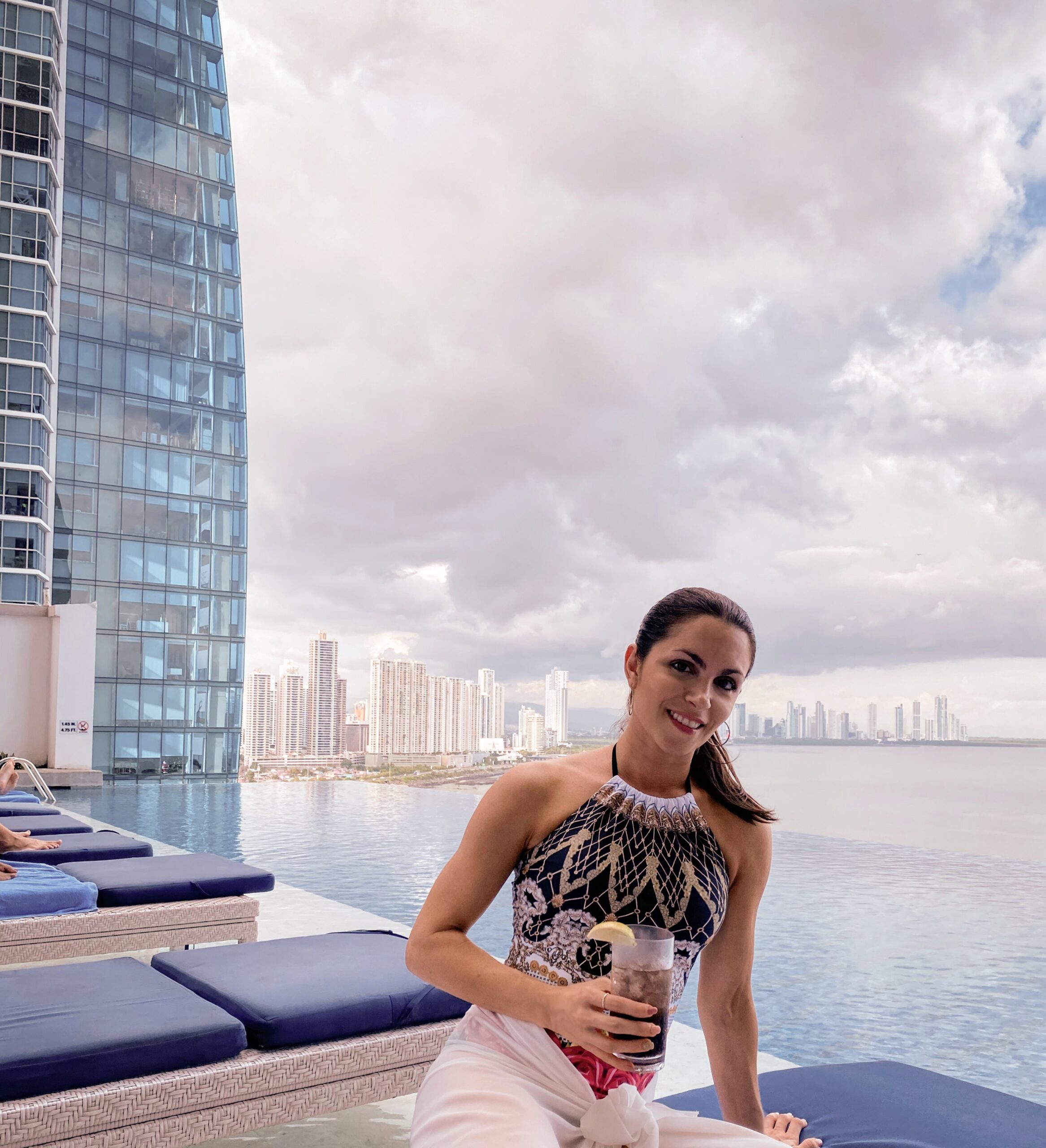 One of the most famous aspects of the hotel is their infinity pool, which has 2 sides that each overlook the ocean. The views are beautiful and when we visited it wasn't overcrowded, so it made for a relaxing day. 
Peaceful and perfect. 🙂
Along with the main swimming pools, the Pool Bar on the 66th floor has another infinity pool that overlooks the city. Honestly, this is one of the best skyline views of Panama City, Panama. A must visit even if you're not staying at the hotel!
Tip: To get to the 66th floor you have to use the elevators located in the Ocean Sun Casino, which is in the same building as the hotel but has a separate entrance.
We visited on our anniversary, and the hotel was kind enough to surprise us with an amazing gift on arrival – beautiful roses, chocolate covered strawberries, and champagne.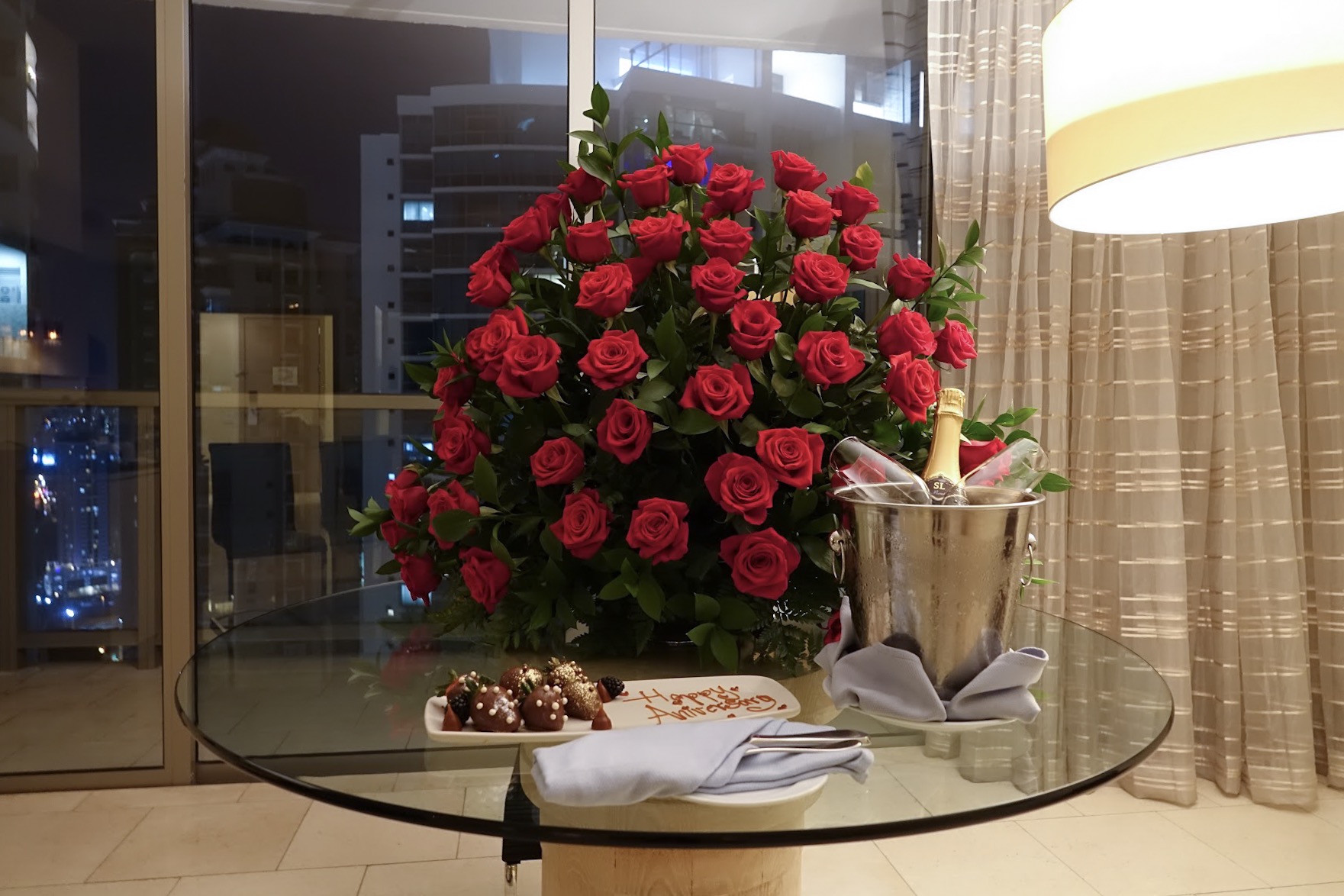 We stayed in the executive suite which was spacious and cozy.
Our room had great city and ocean views.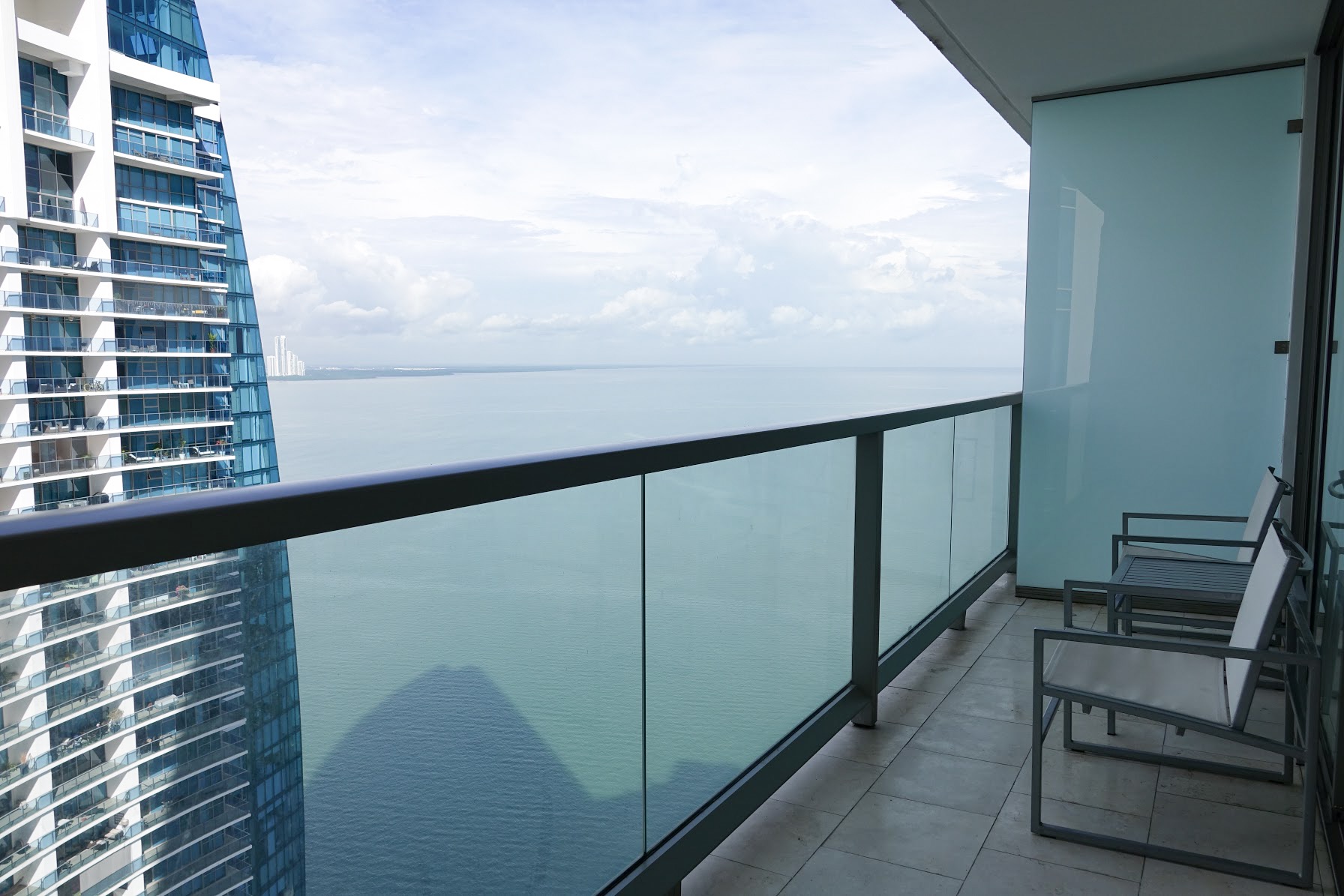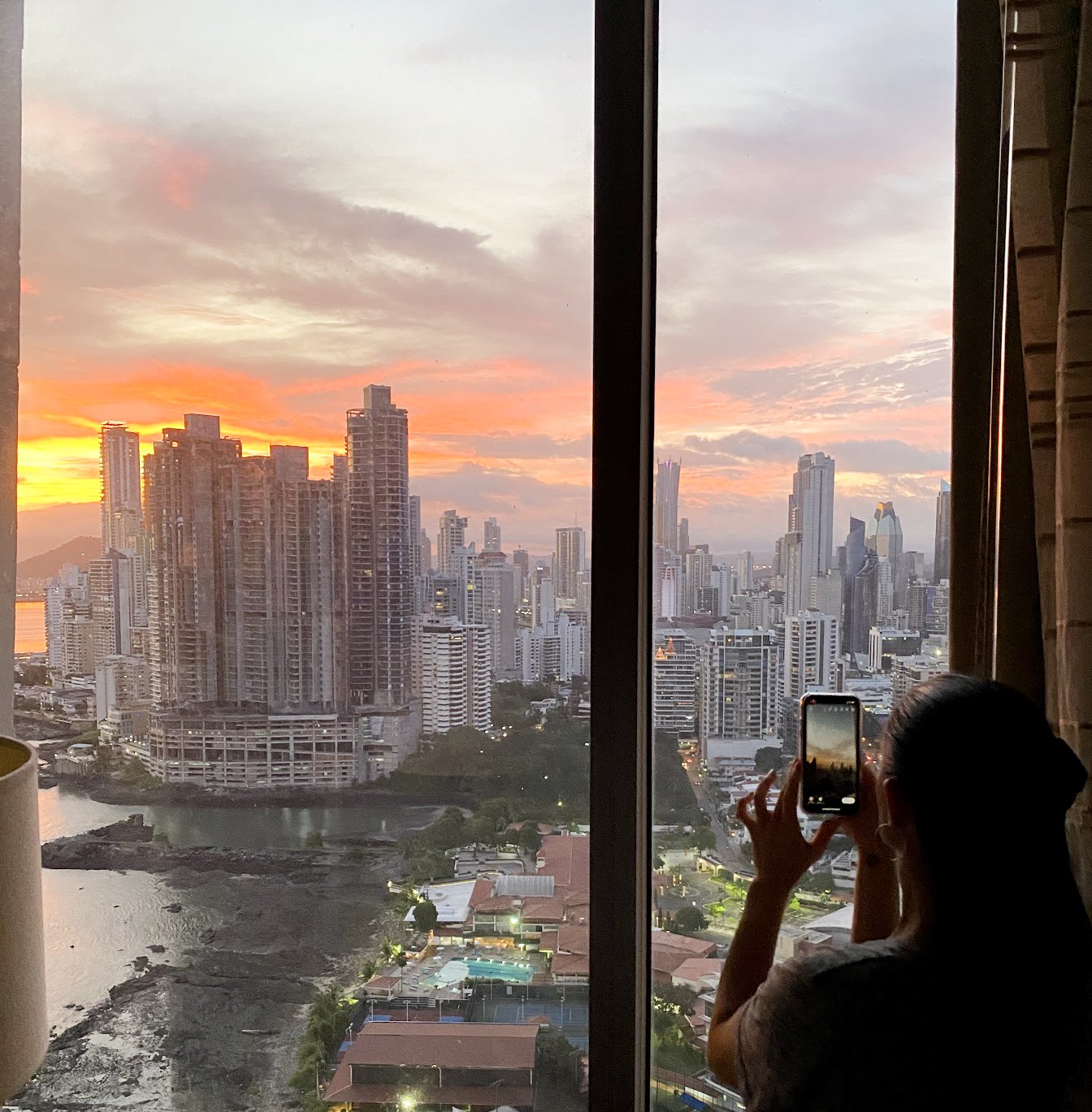 The sunsets were especially beautiful!
---
Key Highlights of The Hotel 
The gym: They have state of the art machines, free weights, etc. and it wasn't overly crowded. Perfect place to get a workout in while you're vacationing.
Tejas Restaurant: We really enjoyed their buffet breakfast and would recommend it during your stay. 
Tip – if you purchase it in advance through the front desk the price is less (during our stay it was $16 compared to $20+ if you pay at the restaurant itself)
Cava 15: The hotel's main bar. We went here twice and loved it. I'd definitely recommend their shrimp appetizer and cheese plate, both were large and so delicious!
The pool: During your stay you definitely have to spend some time at the pool. The views are some of the best in the area!
Overall, the JW Marriott Panama was comfortable, inviting, and affordable for a 5-star hotel. Keep it on your list when visiting Panama City, Panama!
---
Happy Travels!