Christmas is my favorite time of year, so I really wanted to experience all that Asheville had to offer for the holidays. We stayed in a cozy Victorian inn and visited the iconic Biltmore Estate for their Candlelight Tour, which was definitely a highlight of the trip. Click through for a full review on the cute and cozy Cedar Crest Inn.
---
Classic and Cozy
When searching for places to stay, my goal was to find something authentic and filled with history. I searched out bed and breakfast options, because I thought it would be fun to stay in a home built years ago. I settled on the Cedar Crest Inn, which I really fell in love with.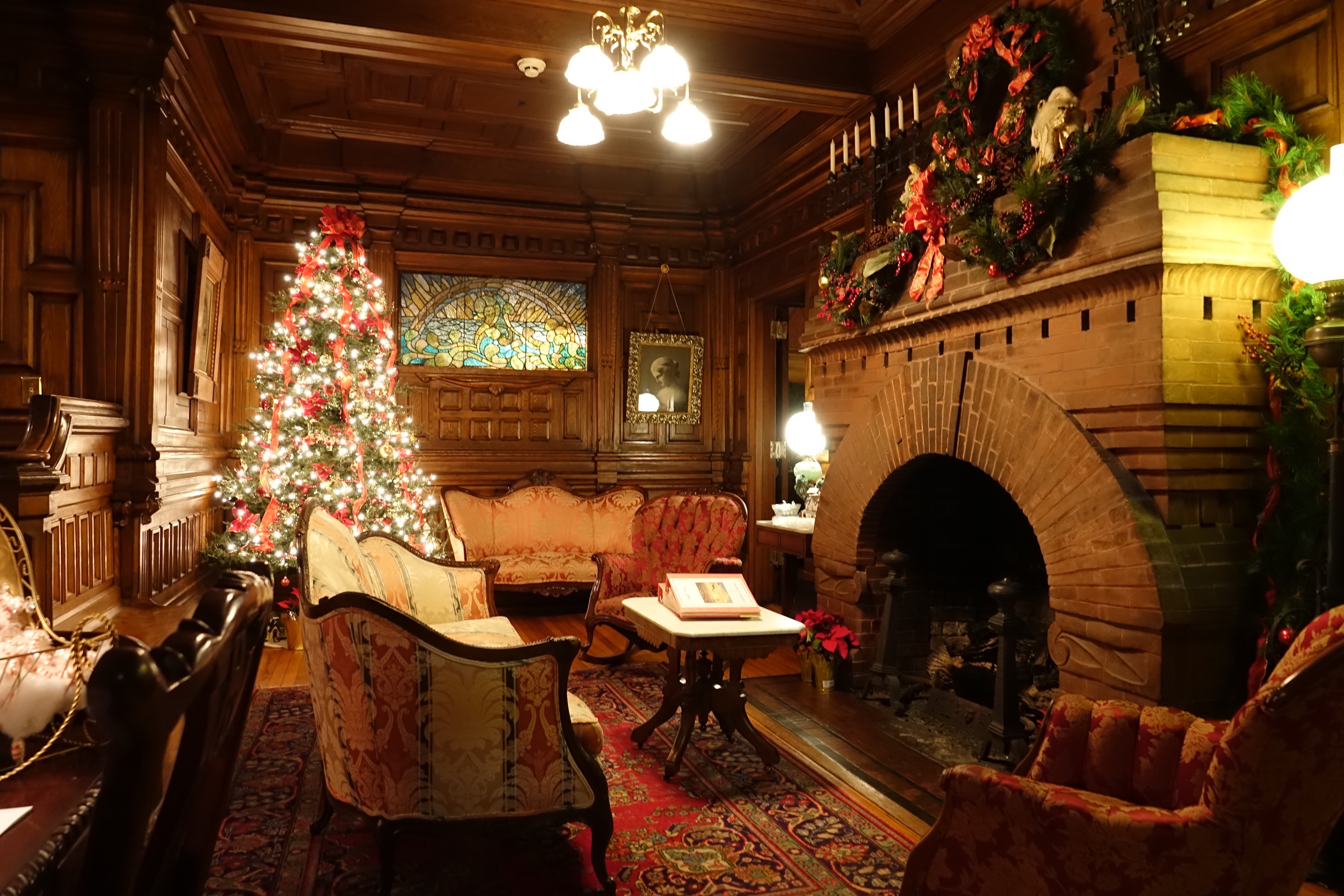 The house had incredible Victorian design and authenticity, complete with interiors designed by the same designer who worked on the Biltmore! It really felt like a step back in time to the 1890s, with floral accents and some of the most amazing woodwork I've ever seen – Truly something you don't see in homes built today!
The interior is all original, which definitely adds a unique and authentic touch to your stay. The main fireplace was my favorite; It was so grand and created the perfect ambiance, especially at night when we wanted to unwind with a glass of wine after walking around all day.
There was also a small side room that was filled with antiques and authentic detail.
Isn't this woodwork amazing?  
Each floor had it's own antique character and detail. They also did a great job of decorating for the holidays!
The room that we chose (the Romeo and Juliet) was one of the smaller options, but it was still cute and comfortable. The shower was a bit small for my husband but was fine for me (I'm 5'0″ for reference). If we were to stay again I think we would opt for one of the larger rooms, like their William Breese or Queen Anne. 
---
Overall, we really enjoyed our stay and would definitely recommend this cozy, historic Bed and Breakfast for a holiday visit!
---
Happy Travels!
---