---
Europe is one of our favorite destinations to visit, so for our most recent trip we chose Spain and Southern France. The weather this time of year is perfect, and who doesn't love a scenic drive through the cote d'azur (aka The French Riviera). 🙂
When planning places to stay in France, my goal was to make it a true road trip to see "authentic" small towns, in addition to the usual tourist locations. I randomly chose Grimaud on a whim (actually, last minute while we were staying in Marseille) and I am so glad that I did!
Below I'm sharing lots of pictures of this beautiful countryside village. You're sure to fall in love with it just as much as I did!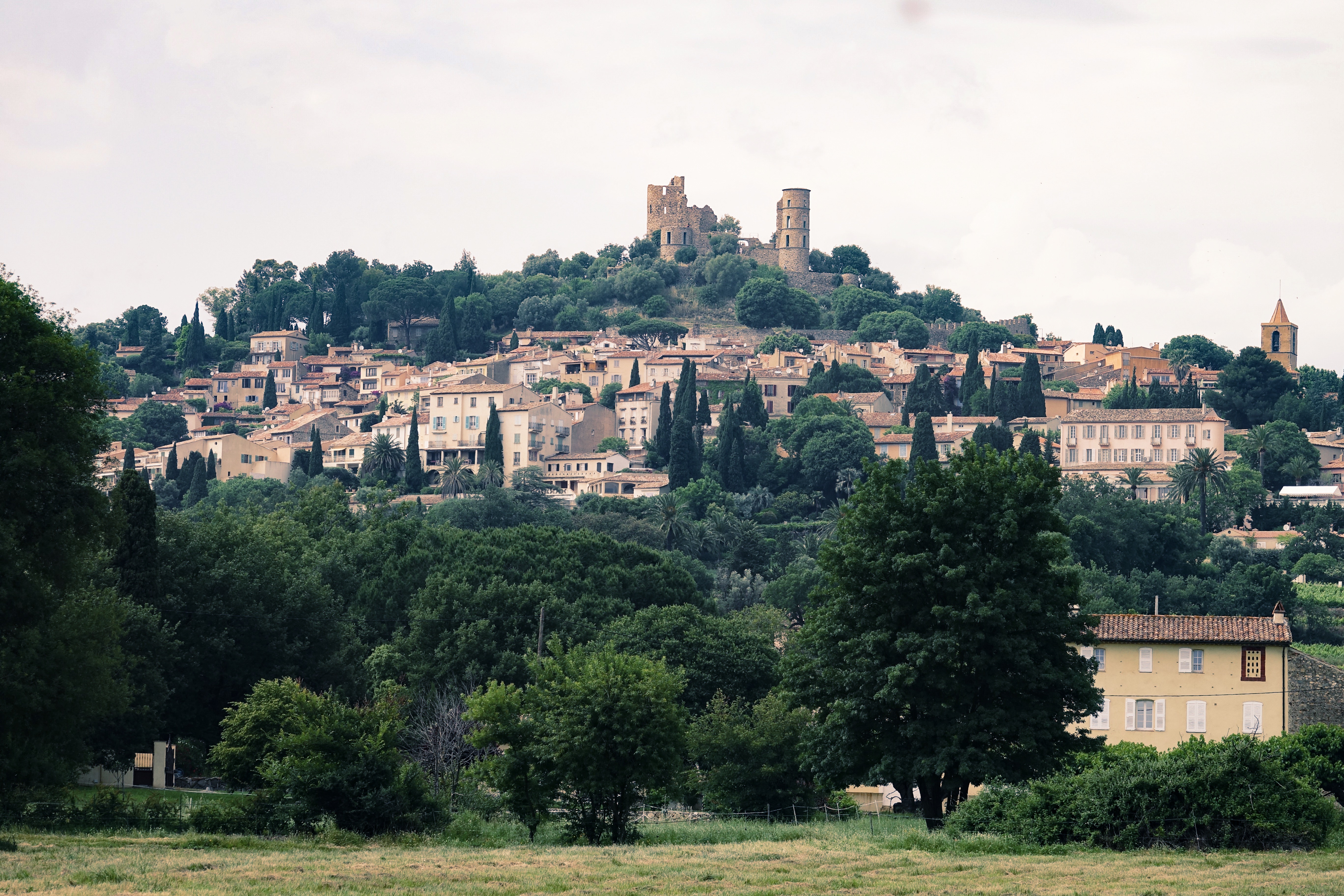 As soon as you get near the main village of Grimaud you realize how magical it is. It really is like something out of a fairy tale.
The rolling hills and quaint village transfer you into an ancient world.
If you plan a trip to this area, be sure to visit in Spring or Summer when all of the flowers are in full bloom!
The beautiful colors are so uplifting and whimsical!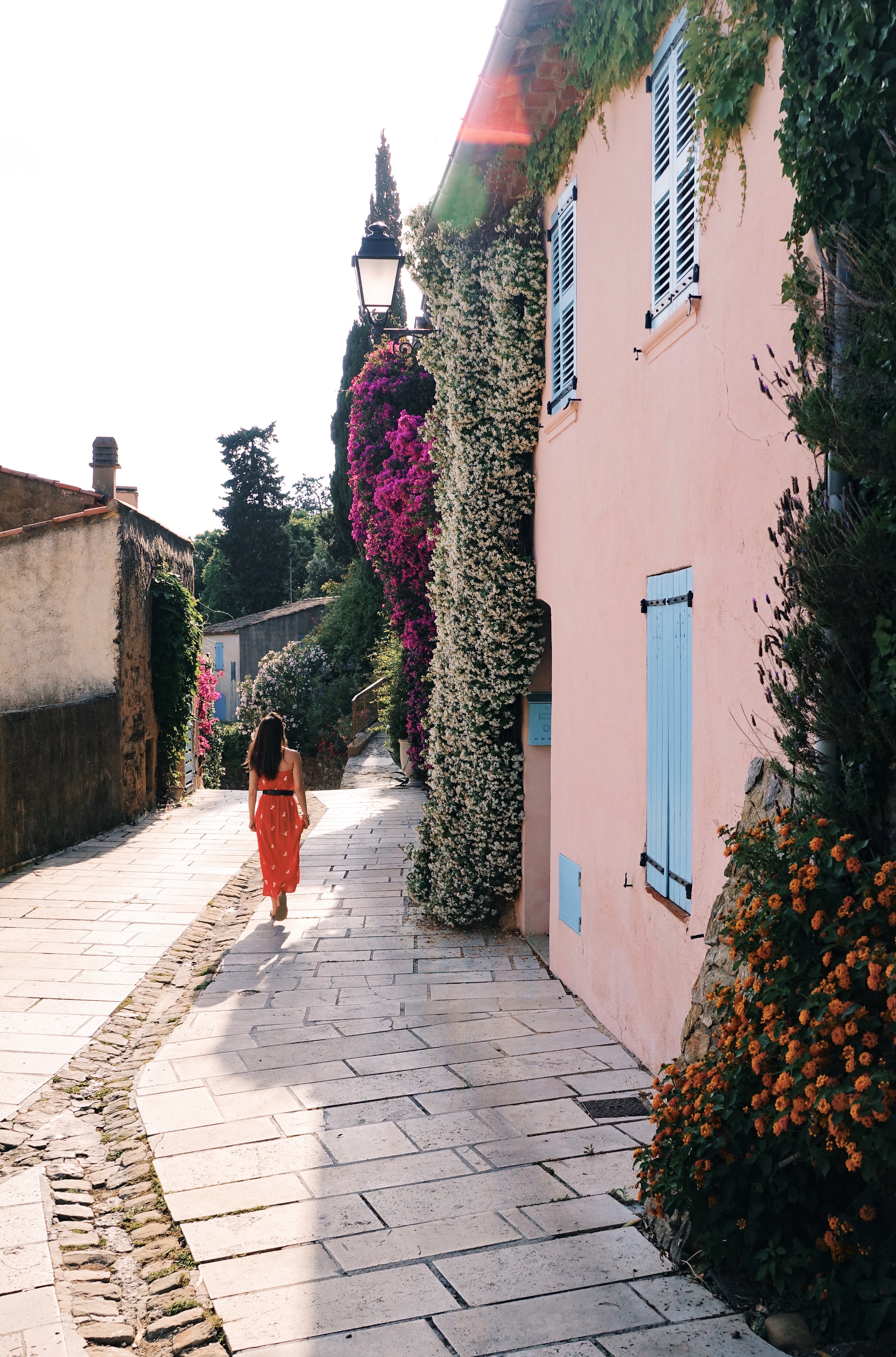 The blossoming flowers will definitely have you in awe as you walk through the tiny streets and alleyways.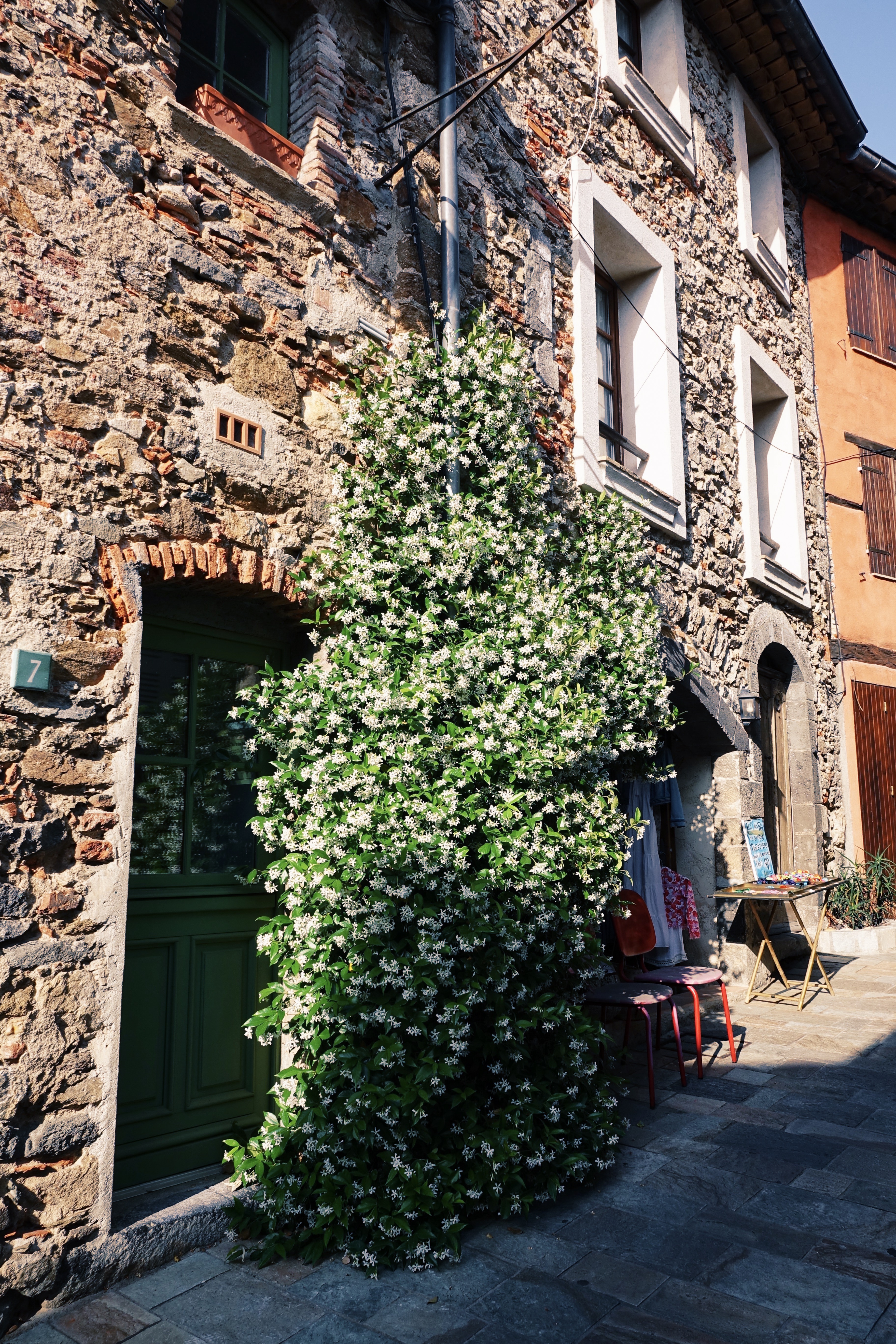 While exploring the city, I couldn't get over all of the beautiful flowers. The smell of honeysuckle lingered throughout the entire village, and the streets and homes were manicured so perfectly.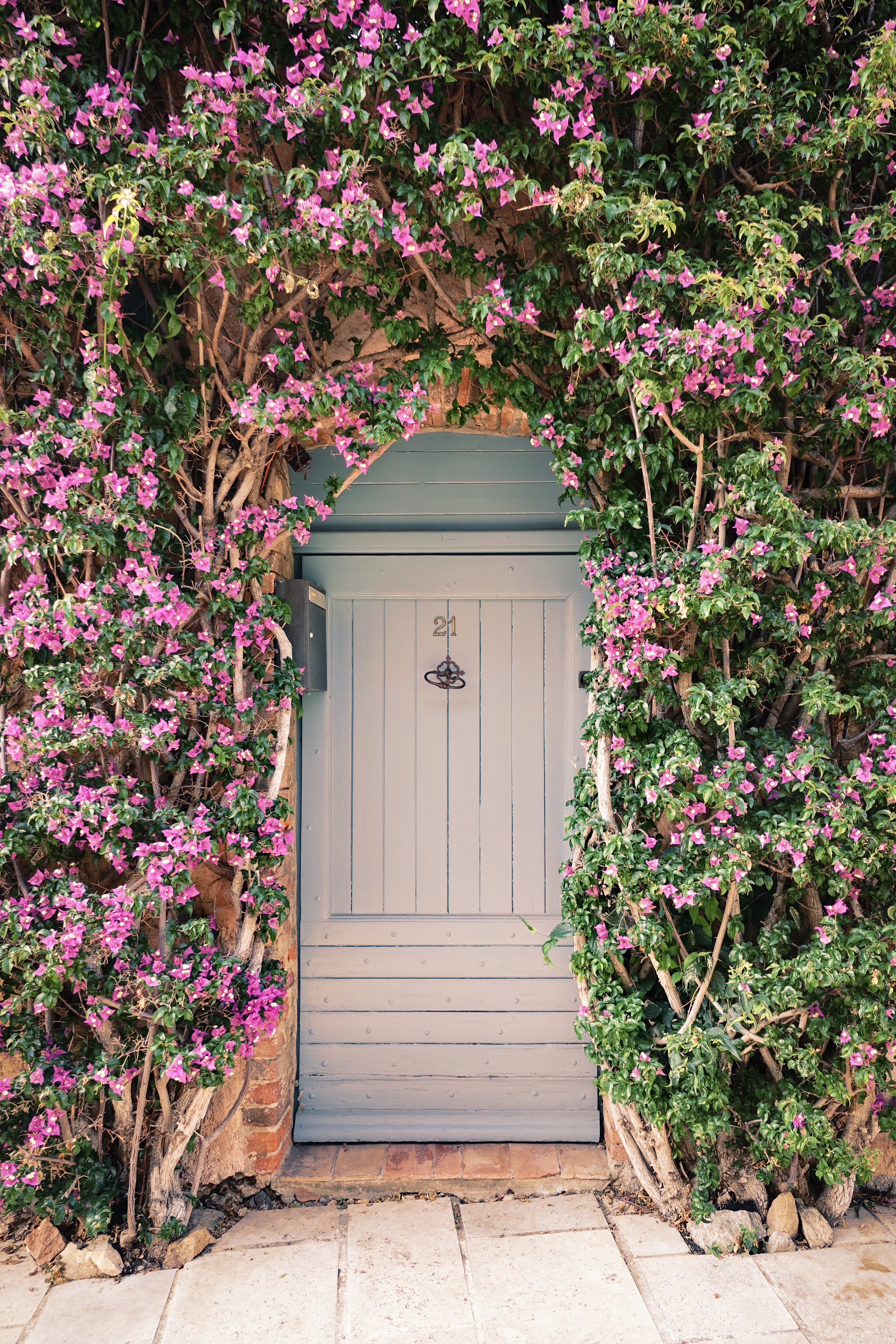 I mean, how cute is this front door?! 😉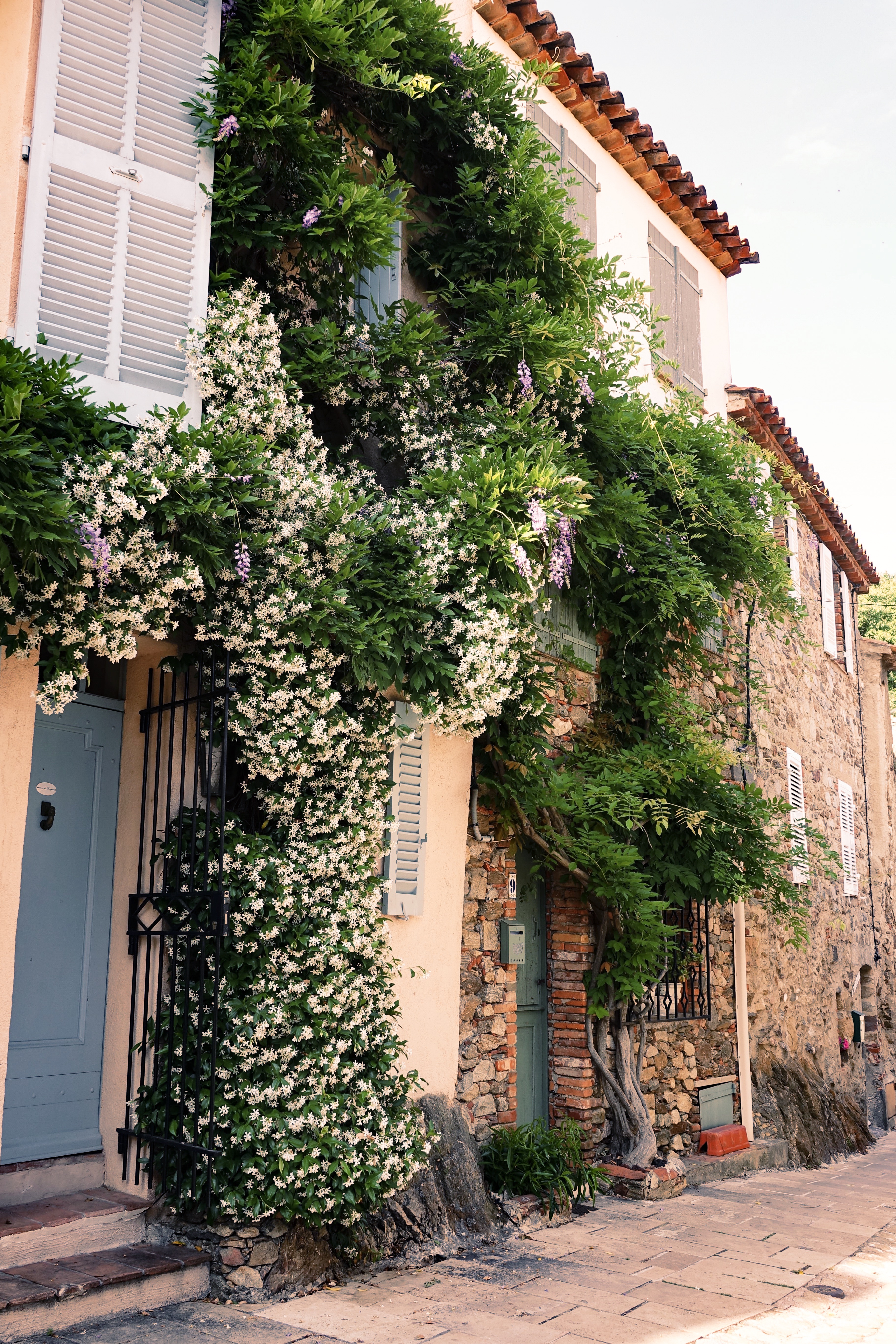 I couldn't help but wonder what it's like to live in such a beautiful and well-maintained village. Perhaps one day I can convince my husband that we need to settle down here.. I think we could fit right in. 😉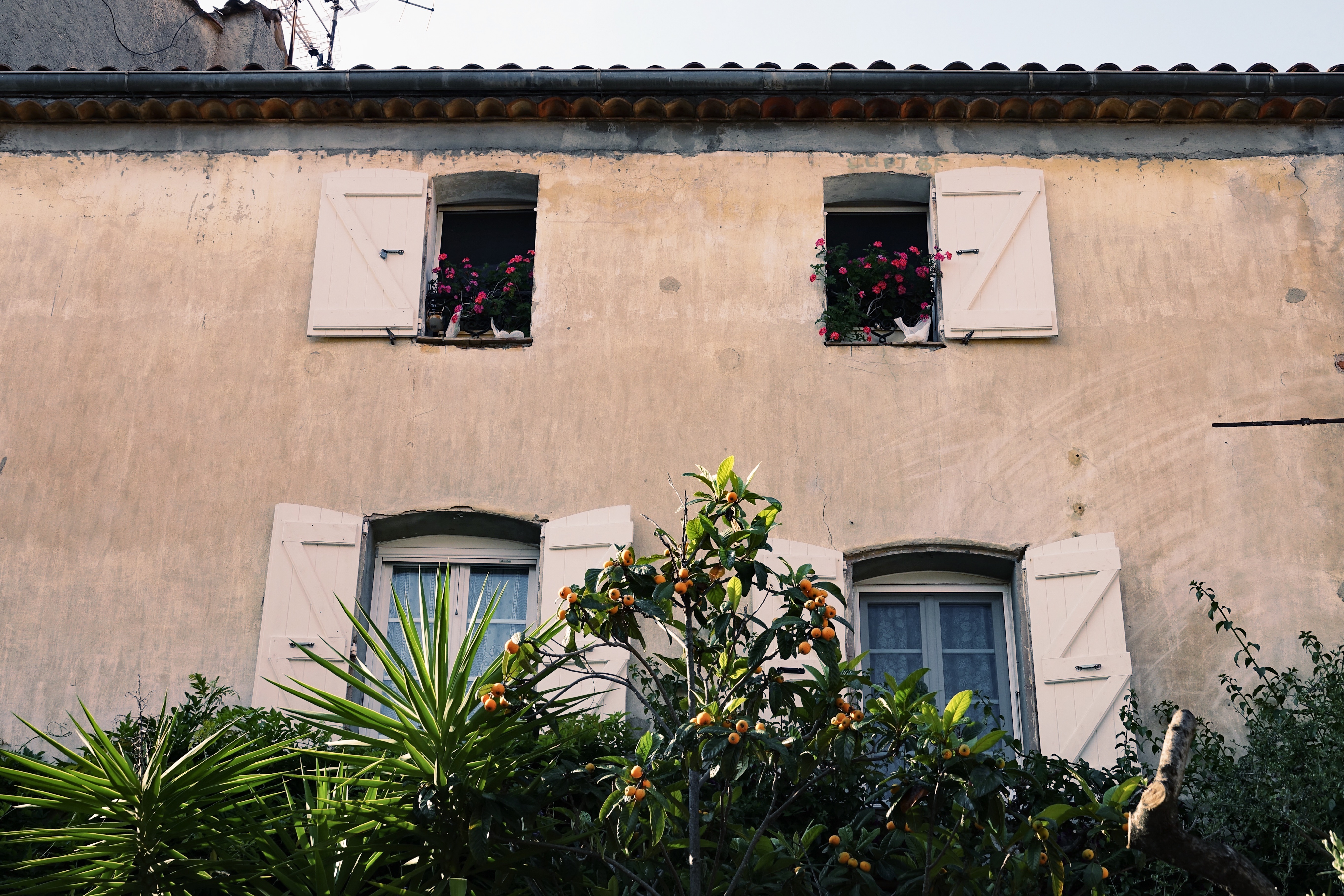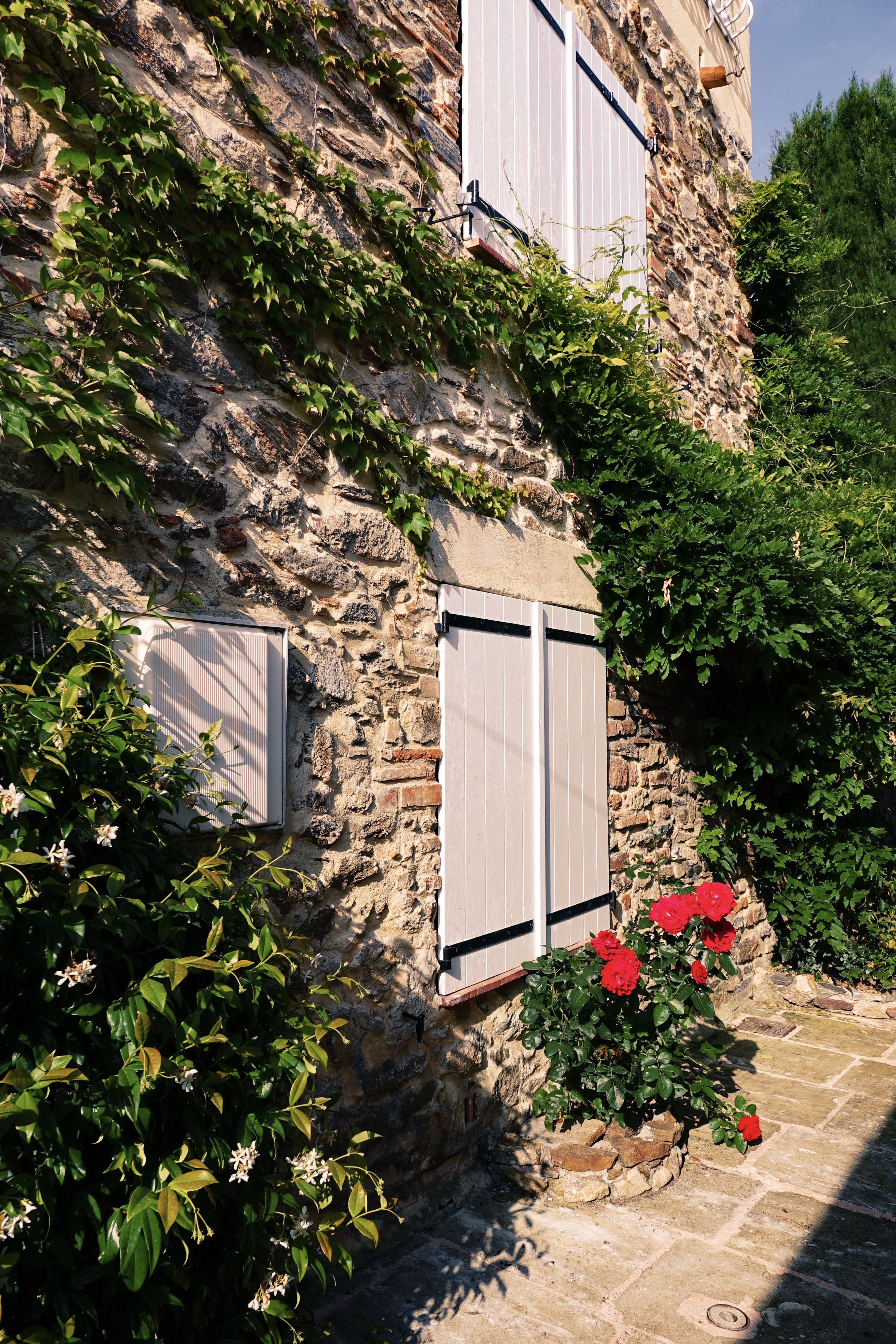 I even found a new friend while we were there. 🙂
One of the best things about this small village is that it isn't as busy and "touristy" as many other cities along the French Riviera, making it perfect for lots of photos!
One thing to keep in mind: Many restaurants in France open for a few hours in the morning, close for a few hours during midday, and then open again around 7 pm for dinner. Some restaurants serve drinks in those hours in between, but in many areas you won't be able to get a full meal until 7. This is especially true in Grimaud, where all restaurants (that we saw) follow this schedule.
---
So if you want to make your next Southern France trip truly unique and authentic, don't miss the enchanting village of Grimaud – You're guaranteed to fall in love!